So the north part of the park has all these hiking trails, but the ranger informs me that they're all tree prisons (not her exact words). But then there's this hike-in lake that, she says, has pretty good fishing.
No park rangers have ever fished. I'm sure of it. Well, whatever.
It was about a 4 mile round-trip hike to this lake and, yes, tree prison. The lake was okay-looking. I saw fish jumping, but none biting. Went to the river nearby — similar story. I'm trying to figure out how this took an entire day. Eh.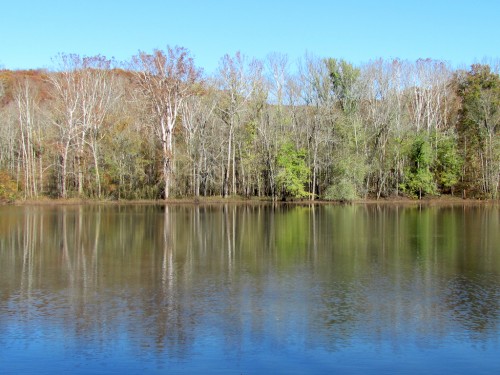 The lake.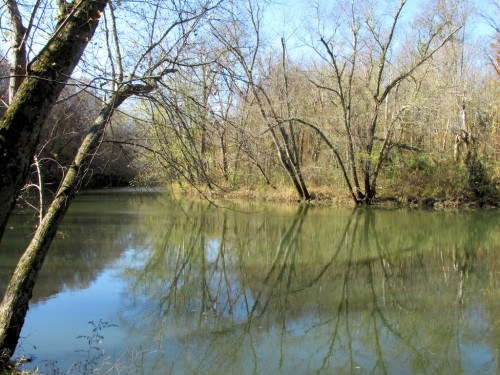 The river.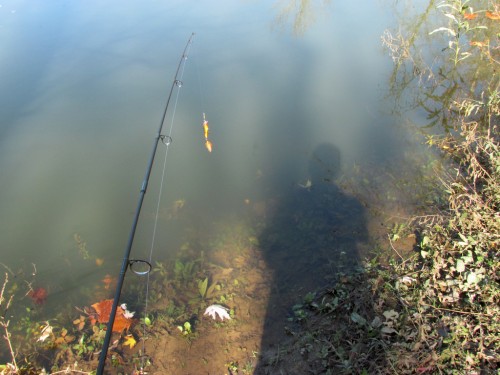 The fishing gear.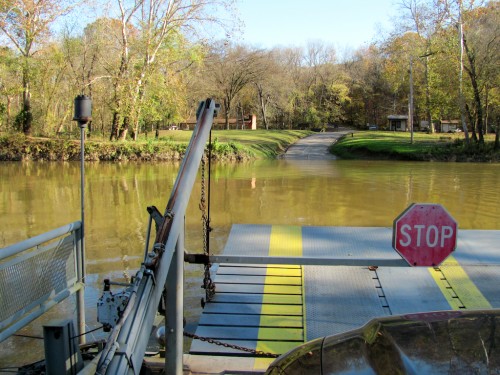 The ferry.
I think I needed rooster tails. Was there two and a half hours trying to catch something. That was probably enough to prove the point.
Also! Did laundry at the campground when I got back. And took a cold shower that cost me $2. And it got down into the low-30s that night.
bkd