You asked me once, what was on Day 101. I told you that you knew the answer already. Everyone knows it. The thing that is on Day 101 is the worst thing in the world.
In this case, coastlines and forts. It's the combination of the two that's so frightening.
(Alternately, I could have made a Fallout 3 reference — but I was guessing that would be even more obscure to the present audience.)
So I went to Georgia's oldest fort. Imagine that, the oldest fort in *all* of Georgia! There was some intrigue about building it in Spanish territory and on and on. 1755. It's so important it doesn't have its own Wikipedia entry.
The fort — yet another location that warned me about disturbing American alligators, but then failed to provide said alligators.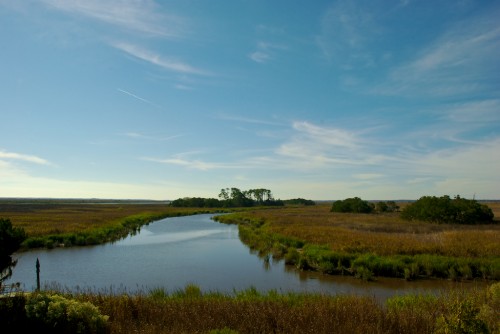 The swamp at the fort: also alligator-free.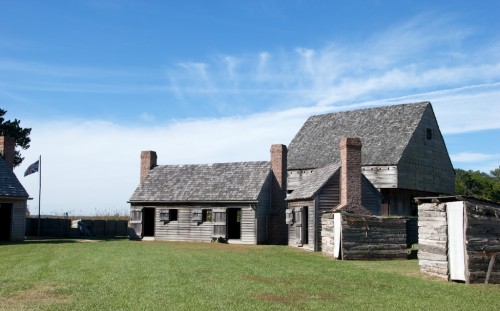 The (entirely re-constructed based on … ?!) fort. Nice Union Jack, though.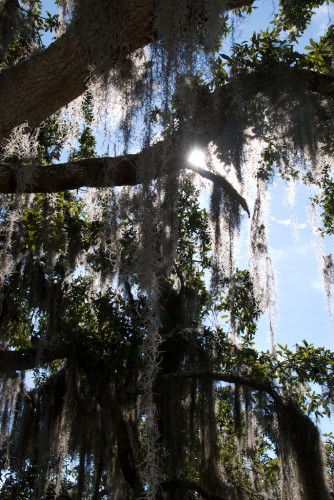 Spanish moss festoons the… yeah.
At which point I went back in time and had breakfast.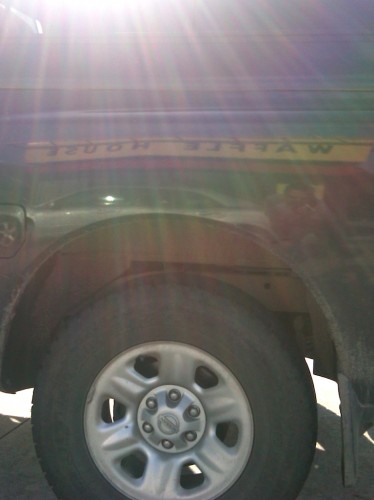 Poetry of the road.
I'm starting to share the Freitai fascination with Waffle House. Just have to remember the two key truths:
Their eggs are terrible.
Their bacon is terrible.
Once you focus on waffles and sausage patties, everything (and I mean *everything*) becomes a-okay (outside of the eggs and the bacon, which remain awful).
From there headed to Jekyll Island, which was originally some sort of haven for rich capitalists who wore stovepipe hats. Now it's this place that charges $5 for entry/parking and has an island-encircling bike path that inspired me to extract my bike from the ol' king cab (and bike shoes, helmet, gloves, water bottles, and pump).
Ride on: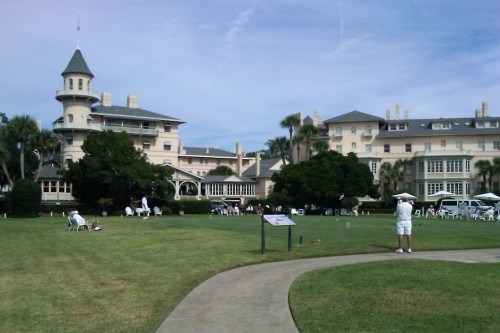 The most serious croquet match ever.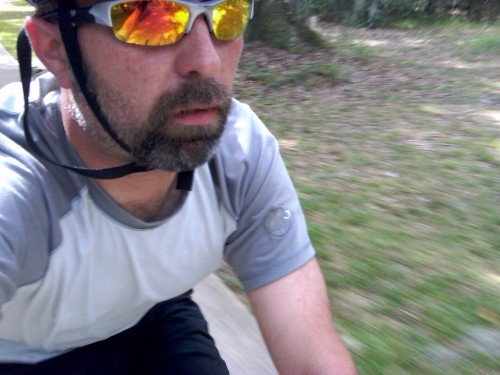 You can tell I'm going fast by how blurry the grass is.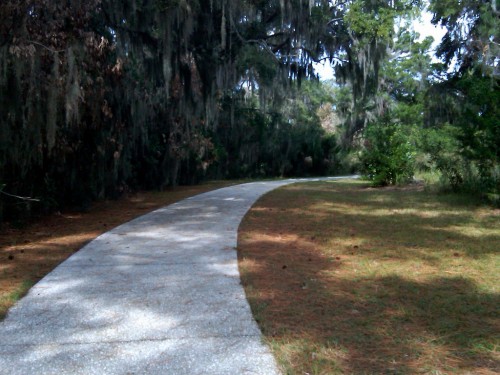 Bike path.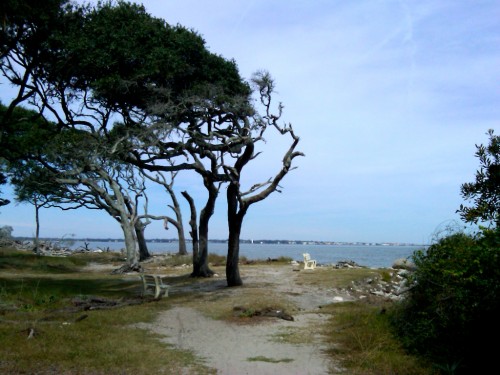 Beach with trees.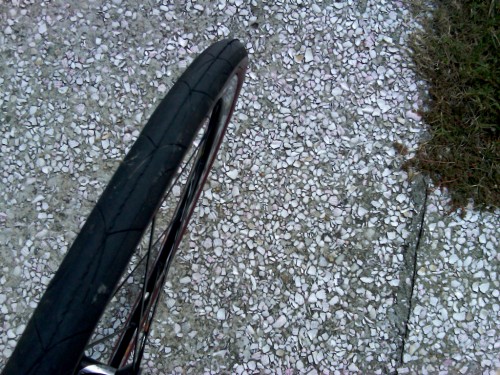 The bike path is made out of crushed shells.
The biking photos were taken with my cell phone and mostly while moving. And when I was done, I just threw the bike in the bed of the truck because I was too lazy to disassemble it and re-arrange the… uh. I'm too lazy to describe the problem as well.
Does anyone actually read all these words?
Anyway: Georgia Coast.
bkd