The last real trip-like thing I did: hike to Lower Calf Creek Falls in Grand Staircase-Escalante. The payoff seems way to good considering what a short (6 mi. r/t), easy (not much elevation gain) hike it is. IMHO. I guess that doesn't have to be a bad thing, though — it's a pretty great payoff.
Most of the hike heading up to the waterfall looks like this: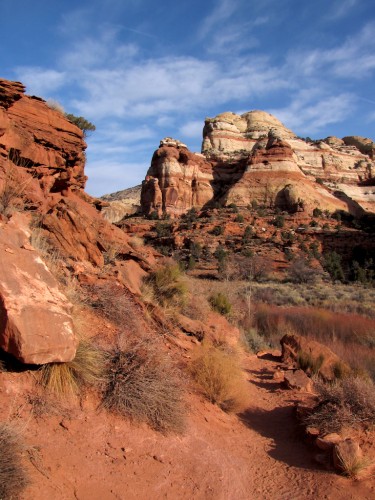 So, you know, red rocks, but with more stripes in them. This area more than most reminded me of a painting that used to be in my Grandpa Kimball's house somewhere. There were horses involved (in the painting), but not the kind of horses that kill people.
The trail eventually started following alongside the creek (that would be Calf Creek).
Then I got to the waterfall. I'm not sure if it's really all that cool, or I just realize at this point that it's the last major natural feature of the trip and am therefore inordinately excited about it, but whatever. It looks different from every angle, has a bunch of cool colors in it, and is really high. Tough lighting though.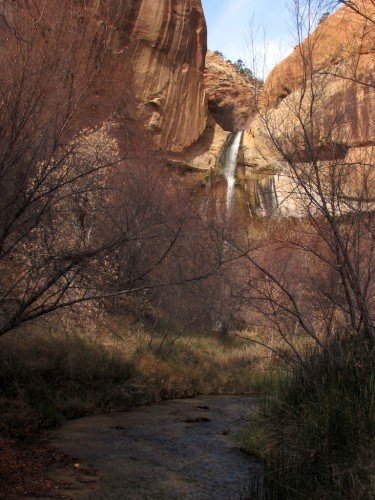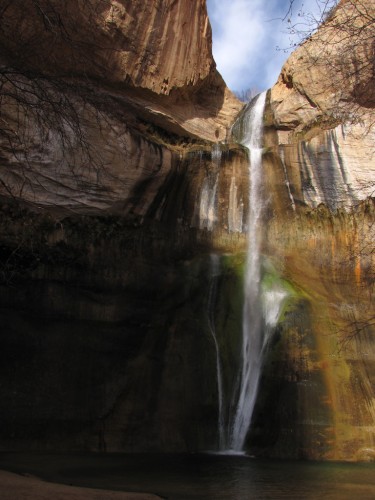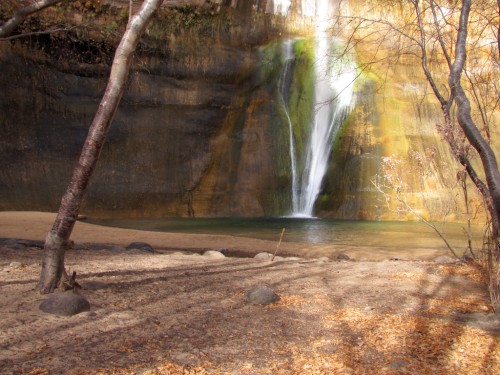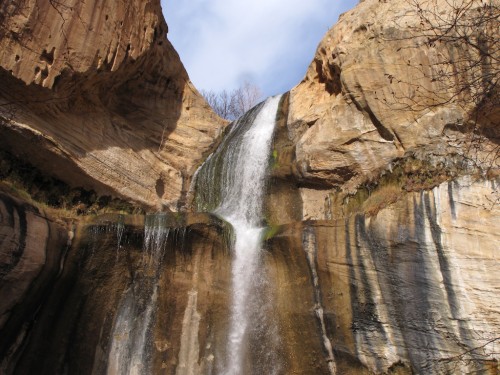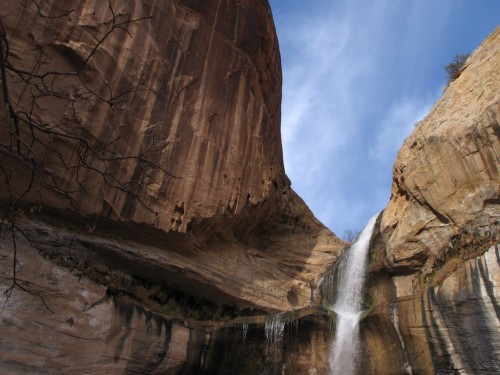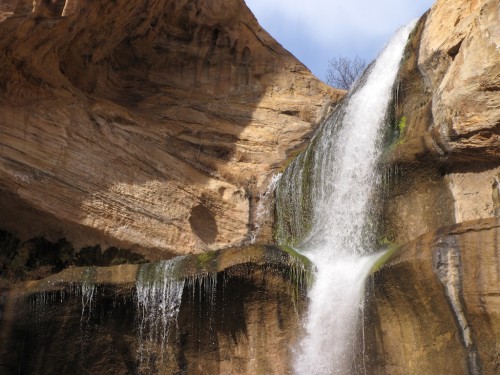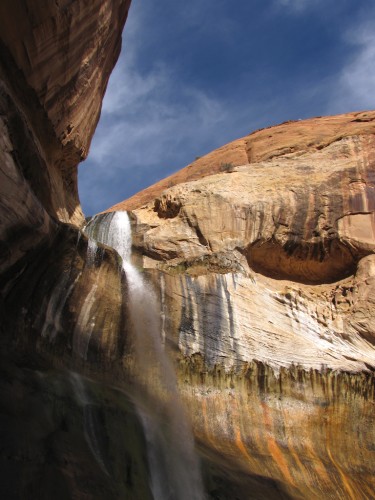 Waterfall, yes!
The trail back had these trees on it: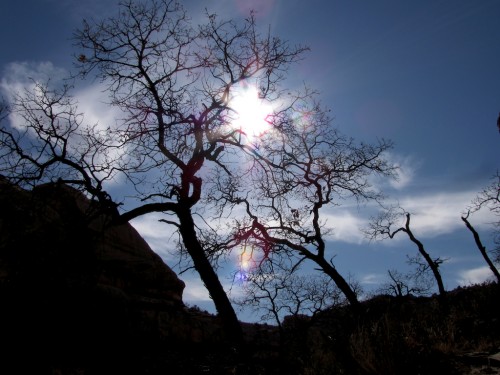 Seemed important to share them.
Then when I took off out of there, I was on Highway 12 again and took this picture: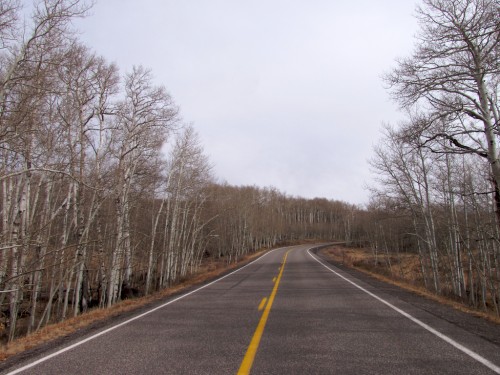 I like denuded aspens.
Anyway, all-in-all a pretty good road trip lo these past four months. Maybe I'll do an entry for the drive back to SoCal. That will be epic. Epic!
bkd