Well basically.
Was gonna make some joke about Count Chocula, but I'm kind of sleepy.
Chaco Canyon is this place in Northwest New Mexico where they have these ruins left by the Chaco people, who abandoned them in like 1200 AD. 2,000-3,000 people lived there. It's a cool valley. Not sure where they got food. Probably should have read more signs. One cool thing: you get to climb in and around a lot of the buildings. And the one big set of buildings is called Pueblo Bonito, which if I know my Spanish translates to "Tunaville".
Buildings were kind of the same color as the cliffs behind them, which makes it harder for the photos to convey the grandeur. Tja.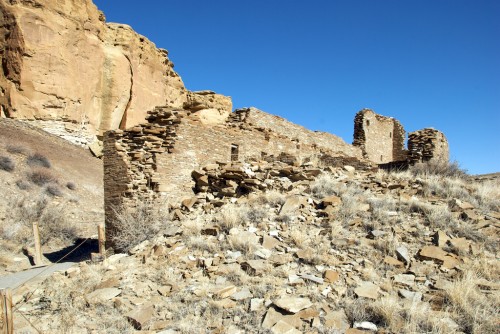 Sometimes the buildings stuck up above the cliffs though.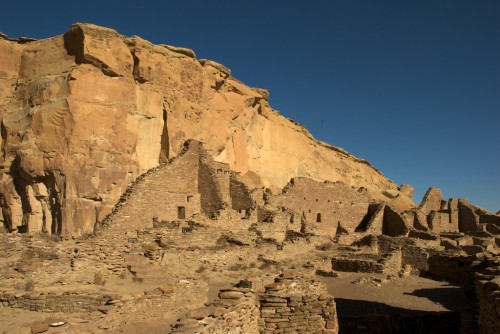 The color's a *little* different.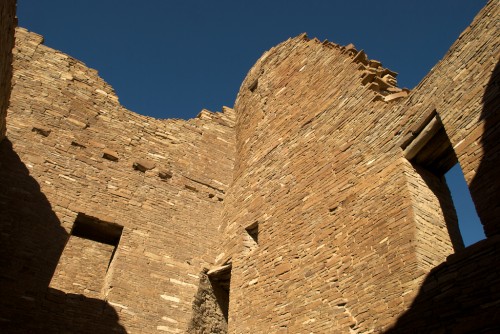 Some interior walls!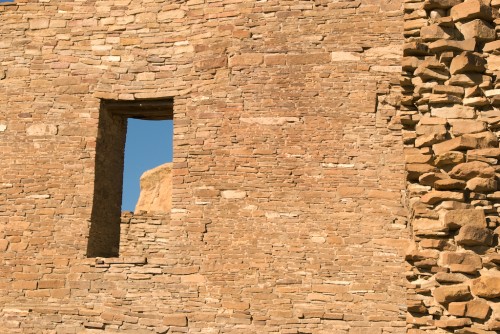 Window and wall.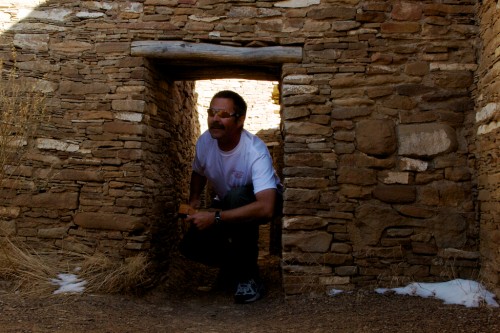 They were, apparently, a people small in stature.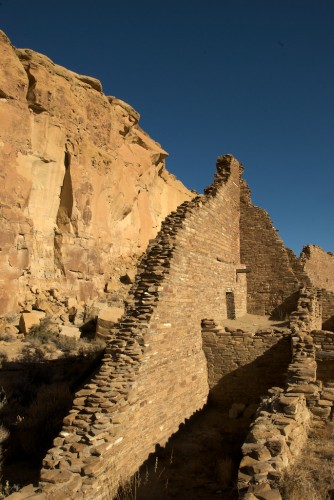 It's basically the same ruined walls everywhere there.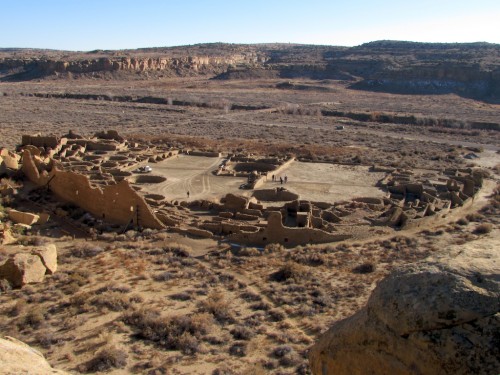 Then I walked up to the mesa so I could look down on the thing.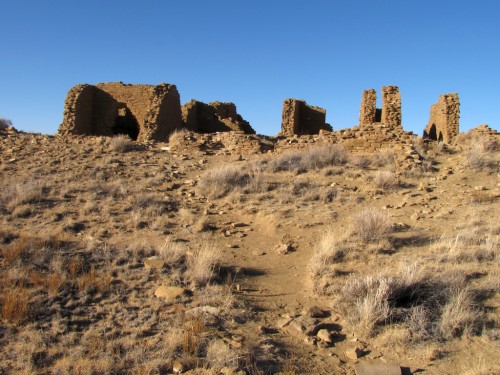 Then if you hike a little further, you can see *these* ruined walls.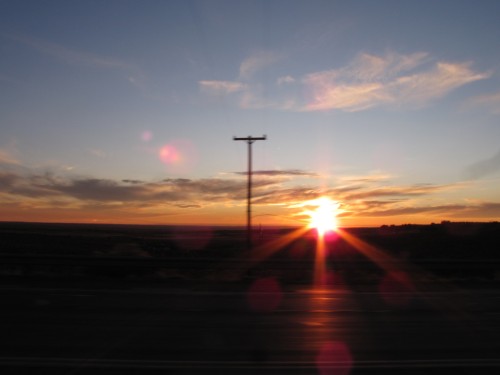 The road out of town, with sun.
It's a cool site, seriously. I'd say it's a little less amazing than Machu Picchu, but it's big enough and impressive enough to deserve at least the comparison. Supposedly it's the largest archaeological site in the US, which, yeah, I'd believe (pending a better understanding of the word "site" in this context).
It's a 20-mile dirt road to get there.
They close the whole thing down at sunset.
The ranger way over-estimates the length of time it takes to go on the hikes.
Endut.
bkd