The headline overpromises, although, yes, I did visit Mackinac Island and my niece and her husband, whose last name is Nate. Maybe it doesn't overpromise so much as it leads the post to under-deliver.
The island is basically like being ont he TV show The Prisoner, but with better special effects. The concept is that you start out in Mackinaw City, just across the bridge from the Upper Peninsula, then take a 20-minute ferry ride across (a small part of) Lake Huron to Mackinac Island, a small island community where internal combustion engines are not allowed. As such, transportation is done via horse-drawn buggy, bicycle, and foot.
Should've skipped straight to the fourth paragraph.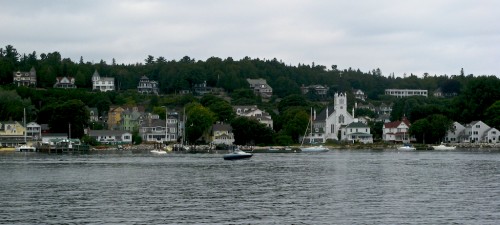 Mackinac Island waterfront.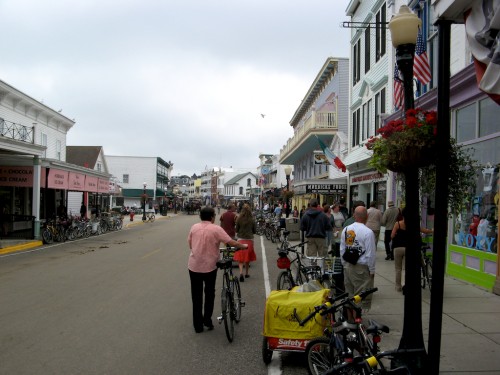 Main Street, which features the highest per-square-foot concentration of fudge retailers in the Lower 48. I would know.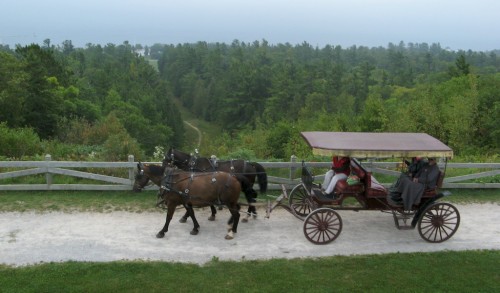 Horses, buggy, people. Road also. Grass, trees.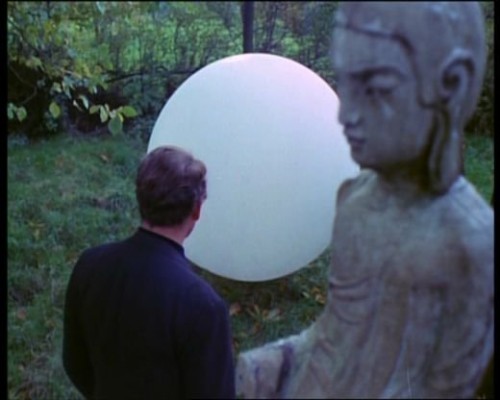 Prisoner with bubble.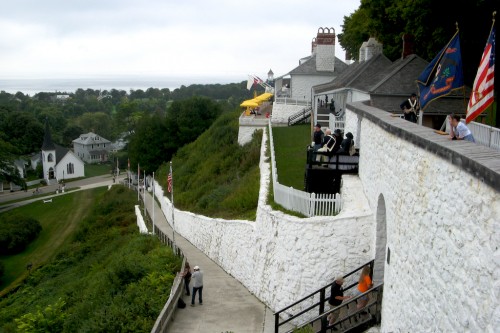 Pathway up to Fort Mackinac, which dates back to the Revolutionary War. It wasn't our fort back then.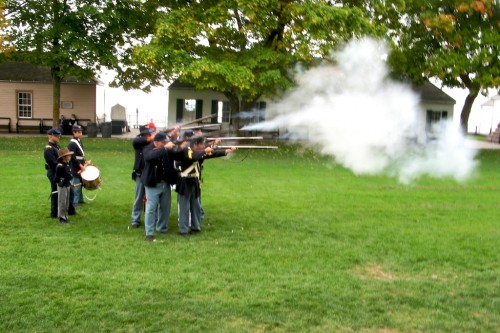 I'm not sure why the six-year-old gets to be the officer, but I'm guessing nepotism.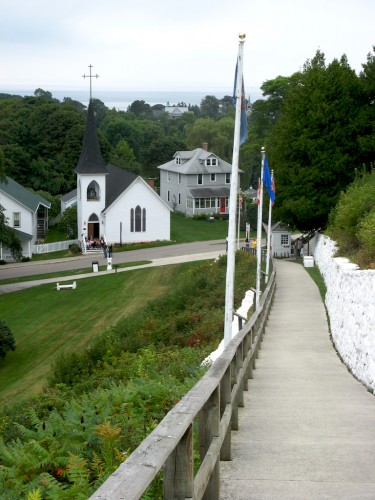 Pretty similar picture to that other one, but I figured if I put the one with the rifles in between you wouldn't notice so much. I think it's an Episcopal church.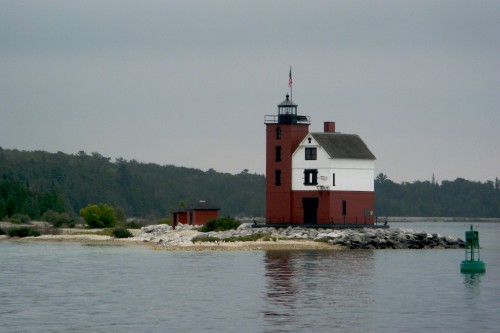 And on the way back, I took this photo of the Round Island Lighthouse.
Cloudy day.
The fort was cool.
I pretty well liked hanging out in a non-motorized town, especially walking around a little further to the island's interior. It was easy to imagine horse-drawn carriage rides to someone's house in the woods.
OTOH, the streets all smelled like horse manure.
And if I wanted to get rich, I'd open up a shop on Main Street there and sell something *other than* fudge.
After escaping the island I drove down to Grand Rapids and saw Andrea and Preston, went to dinner with them, and then left. No pictures. Their new house is pretty nice.
bkd
PS, Mackinaw City (where I stayed in a hotel before catching the ferry over in the morning) was a nice place also — friendly locals and it's a very well-kept town. Someone there's doing *something* right. Probably mafia.