October 22nd, 2009
Comments off
Spent most of Day 96 doing grad school app stuff, as well as sitting in the room trying to avoid having to do grad school app stuff. It eventually works out — at least at always has so far in my life. Heck, every day's a roll of the dice, right? Here's me hard at work on Day 96: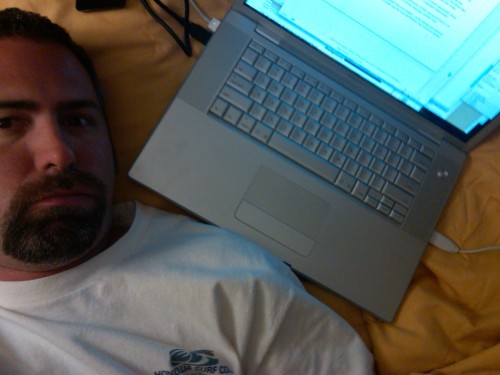 Sadly, my face appears to be slipping off the side of my skull.
And while I'm sure you'd be happier hearing more about *that* adventure, instead I'm throwing out a bunch of photos that have accumulated on my cell phone throughout the trip. Some of them seem more honest and/or representative than the others I end up posting here. Enjoy anyway. If you want.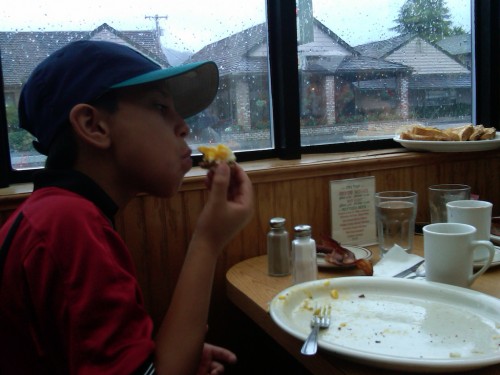 Nephew Sam at breakfast. Not sure why there's french toast cooling on the window sill.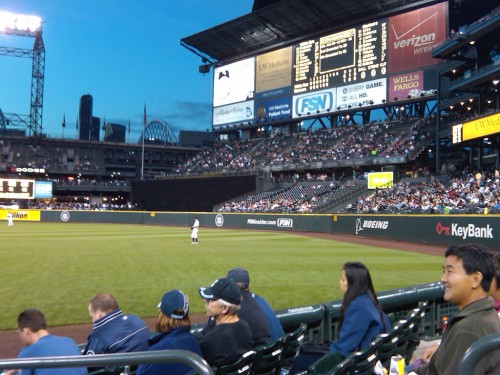 Safeco scoreboard, before things went wrong. The girl sitting by herself was just there to see Ichiro!, but she kept falling asleep. Ichiro!, on the other hand, remained alert and lively throughout the proceedings.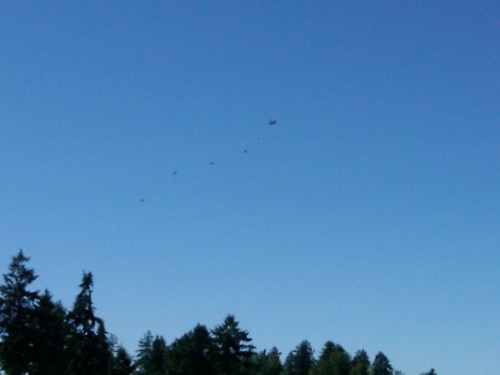 Army helicopter drops its load over American Lake.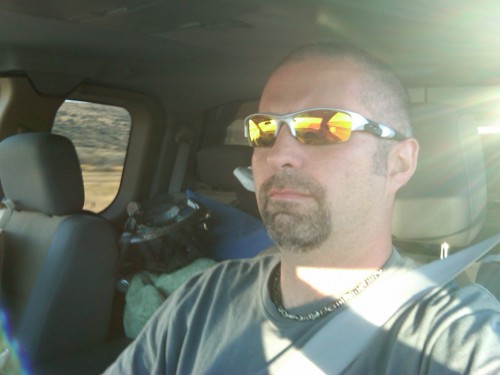 I miss this haircut. Next time without the goat, probably.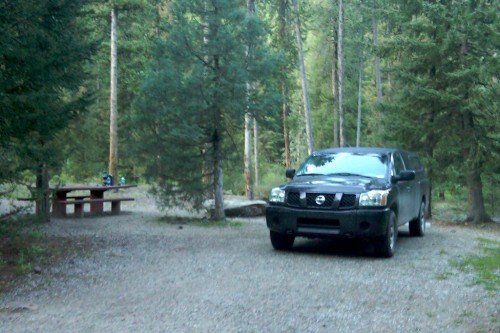 My campground at Spanish Creek in Montana.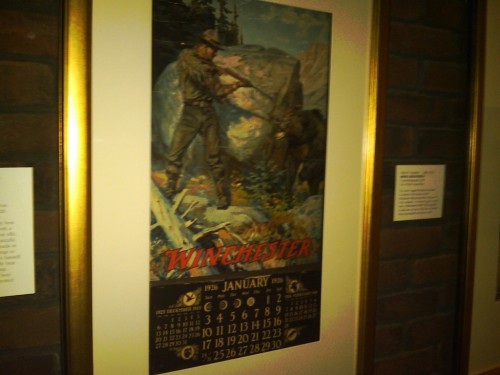 How every Winchester rifle owner spends his January.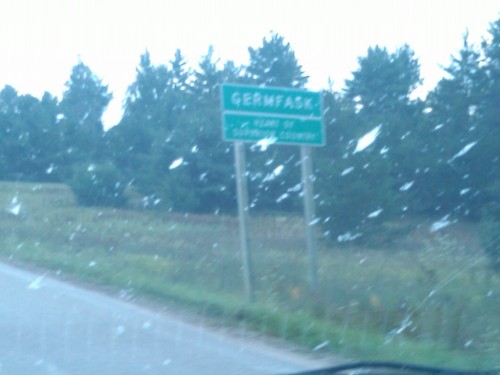 A favorite town name, Michigan.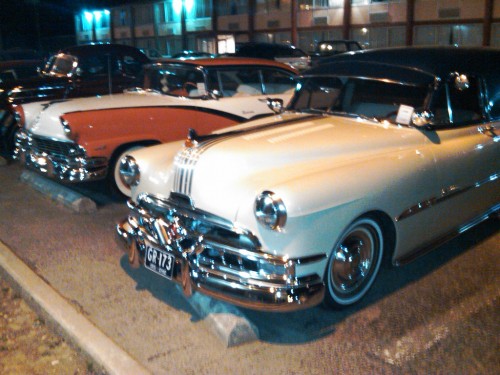 Fancy cars at an un-fancy hotel in Ohio.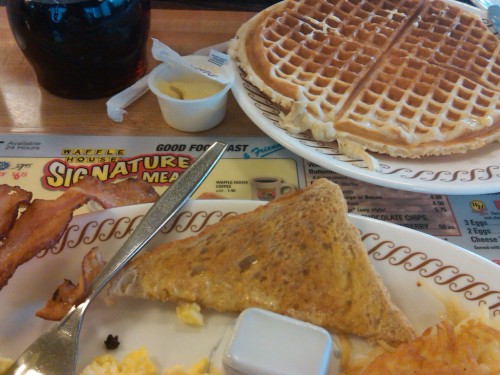 Waffle House, breakfast staple of the flyover state world.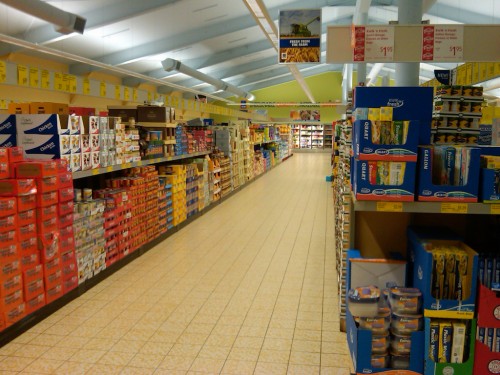 A European grocery store right in the middle of the Adirondacks.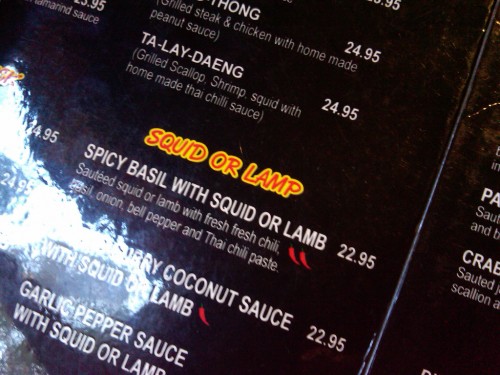 I chose the lamp. It was as flavorful as it was incandescent.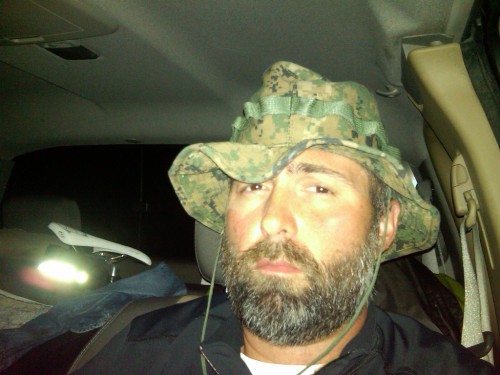 Hiding out from a rainy night in New Hampshire.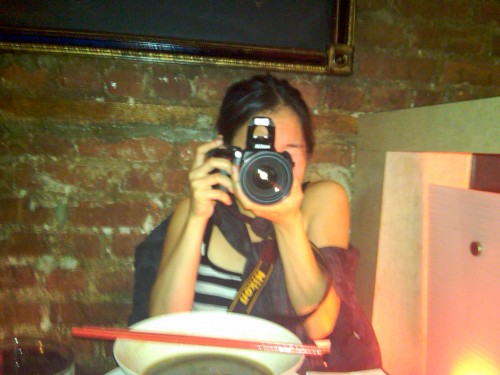 Felice, who did not, in fact, take a photo.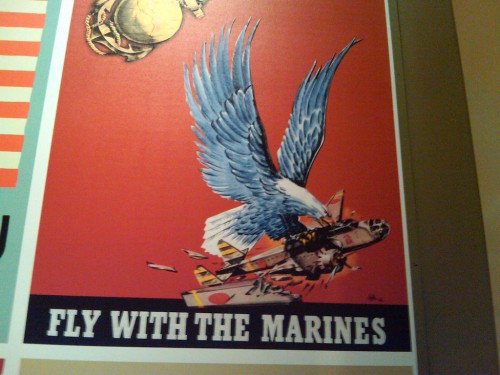 Almost Tolkien-esque, those Marine aviators.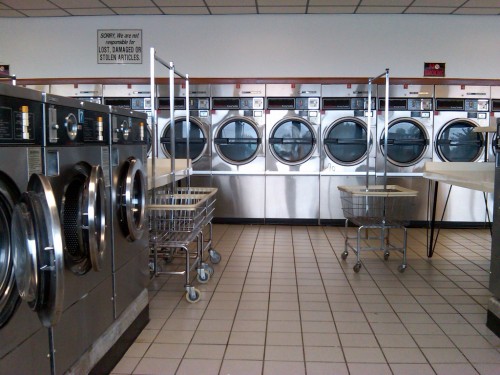 Laundry day in Statesville (for me, not for anyone else).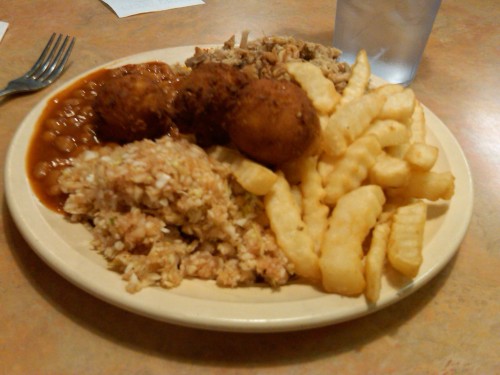 I've become very fond of southern barbecue. (Although the coleslaw was weird.)
I also spent the morning of Day 96 trying to figure out whether I needed to buy some grown-up clothes for when I drive through Utah and potentially meet up with my grad school app adviser. And now you know everything.
Fin.
bkd