November 16th, 2009
Comments off
I think it's supposed to creak or crackle or something. And that it's therefore "enchanted". Well, that and it makes you invisible if you go to the top. Military crests and all that. Ah well, ah well.
It's sort of like the Half Dome of Texas.
The hike around it is mostly dull and doesn't get too interesting until you start hiking up the granite. At that point it turns fun. It's nowhere near as steep or dramatic as Half Dome, but it's a fine enough jaunt. As evidence thereof: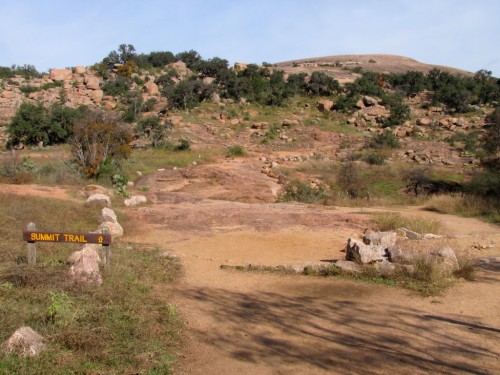 Yes, that's the peak.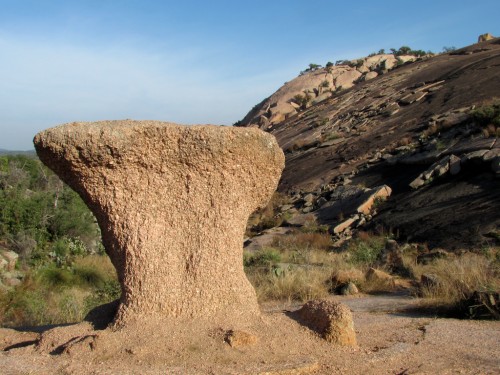 Sort of an altar-thing.
The upward trail.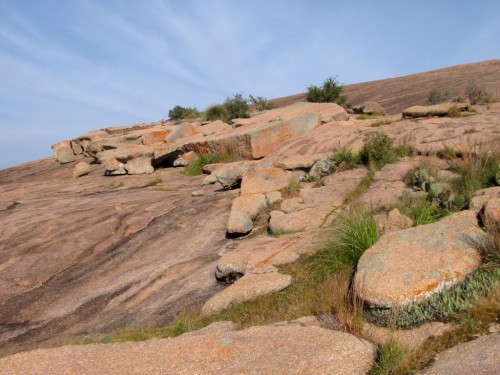 Some rocks along the way.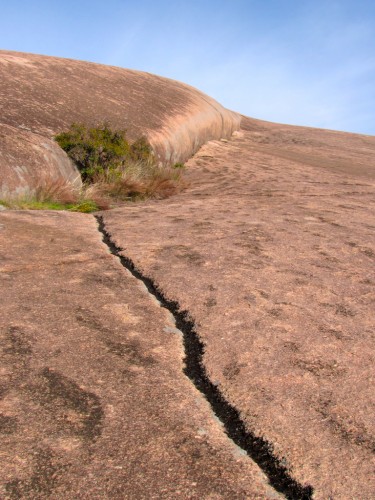 A crease with adjoining run-off.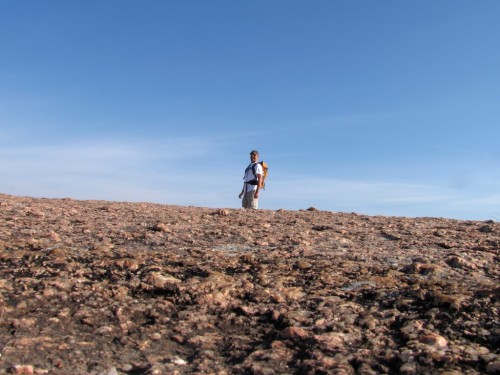 Me at the top.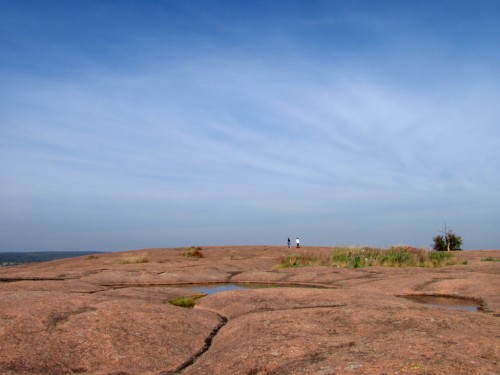 View at the top. With others.
Yep, so that was Enchanted Rock. No crackling on my watch. No cackling, either.
After that, drove on down to Fredericksburg. Ate lunch at a German restaurant — had the gulasch since they didn't have klöse on the menü to go with the Jägerschnitzel. It was okay.
Then I went to the Nimitz Pacific War Museum. Unfortunately their main gallery is closed for renovation and they didn't set those exhibits up somewhere else in the meantime. They had this "Pacific Theater Experience" thing set up a couple blocks down the road, but man. It was irritating at best. A couple tanks, a grounded PT boat, and a TBM Avenger and having to be part of a guided tour that somehow took almost an hour. It merited no photos.
OTOH, it *did* help me realize how special that USS Alabama floating museum was in Mobile. Full-on WW2 battleship that you can climb in, on, and around versus refurbished PT boat that you're allowed to look at, but not touch. Mobile FTW.
Headed west from there. Stopped at a rest stop east of Ft. Stockton at sunset. It looked like this: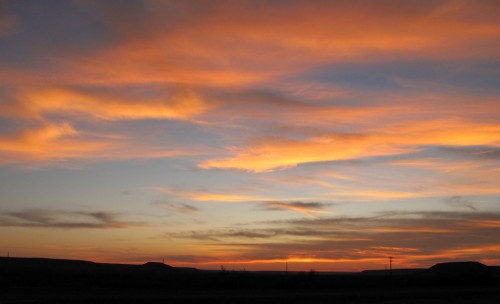 The 10.
That's probably enough.
bkd