September 14th, 2009
Comments off
Once on the anniversary of its construction and once to commemorate the date of the sinking of the Ella Fitzgerald. Fine, Edmund Fitzgerald, what do I care?. "Starlit Hour" is my favorite song of hers. The boat never did much for me.
The lighthouse is a good one, located in Minnesota, north of Duluth, along the shores of Lake Superior.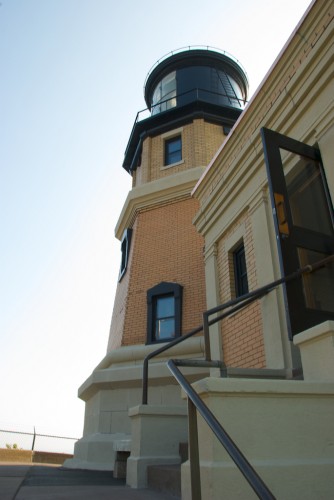 And by "good lighthouse", I mean it's reasonably polite and a generous tipper.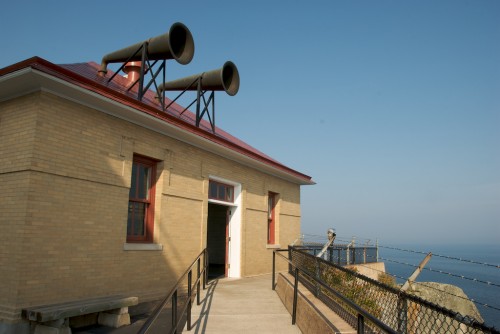 The foghorn gets used more than twice a year.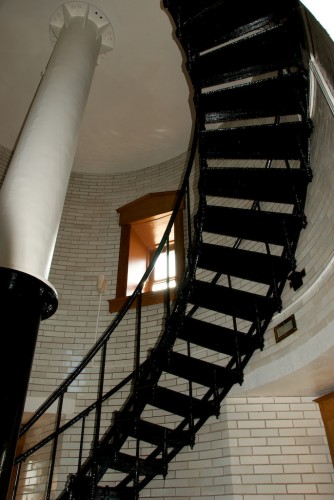 Clichéed shot of spiral lighthouse staircase. Ah well.
And it even seems to be situated usefully.
Yep, lighthouse. Apparently it was featured on a stamp as one of the "Great Lighthouses of the Great Lakes" some time in the 90s. And Lake Superior is really, really big.
bkd