November 23rd, 2009
Comments off
The weird part is that when I went to college in Utah, I never really thought the place was all that pretty. And I even went to some places in Southern Utah back then. Bah.
The driving from Four Corners all the way to Escalante was fantastic. The scenery kept changing (from one type of red rock outcropping to another, sure, but still) and was constantly interesting. To me. YMMV.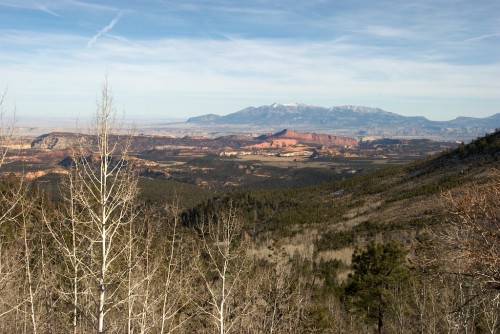 And, IMHO, aspens rawk.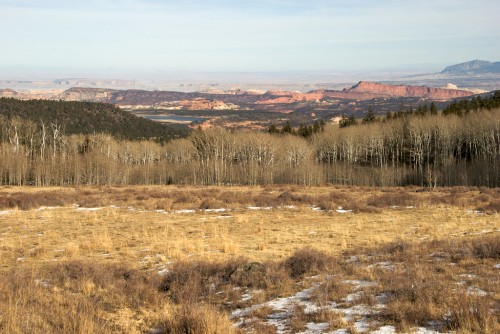 The foreground makes all the difference…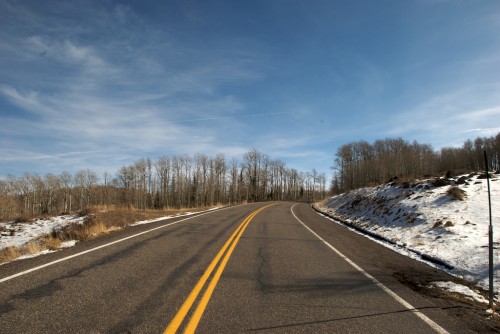 Because I've never seen snow before.
The pass tops out at 9,600 feet elevation. Kind of interesting to consider how wild 6,000 feet seemed in New Hampshire and then how mild that is in western-US terms. Anyway. Once I got to Escalante, I had a late lunch and found a place to stay, then headed out onto the Hole-in-the-Wall road. I was sort of hoping I could get to the hole before sundown, but about halfway there realized I wasn't gonna make it.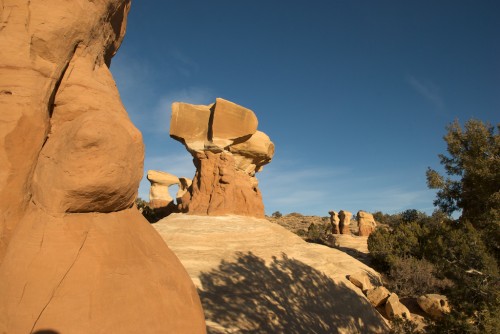 But I *did* get to see these rocks.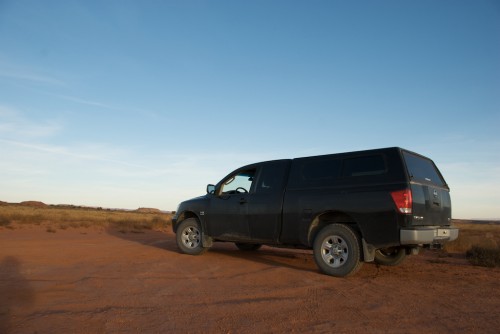 And take a hero-shot of my truck. Boy *that's* gonna look good on Craigslist one day.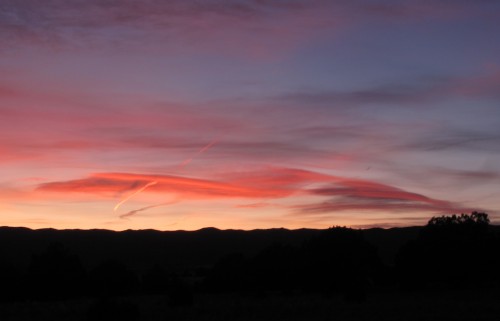 Then I took the obligatory battery of sunset photos.
And then I went to the hotel and ate pre-packaged cheese-and-crackers.
bkd