It's silly to hold this against Vermont, but if I'd spent one day less in Vermont, I could have spent one day more in New Hampshire. Hopefully that's my biggest regret of the trip. It might be in first place so far.
I needed to end the day in Maine, as close to Acadia National Park as possible, so decided to just run through one of the Reader's Digest drives, end up at Mt. Washington — because I love a good drive-up mountain peak –, and then head east into the far corner. The plan was executed to precise specifications and many leaves were photographed.
I don't know if Acadia will have leaves. I should probably read up on it. Some of the trees in Maine have already dropped their leaves and are therefore considered "No-Fo's" — no foliage. Anyway, here's to closing down New Hampshire and going back one day to do some hiking because it looked like it'd be a lot better than Vermont.
Not that it's fair to blame Vermont. It's really well manicured there.
Eh, so campground: stayed at the Hancock Campground in the White Mountains National Forest. As I've come to expect from all NFS campsites, I was parked right next to a river. Mostly heard rain falling, though, at least until about the time I got out of bed truck sleeping bag cot bed. Nice leaves there, too (not pictured).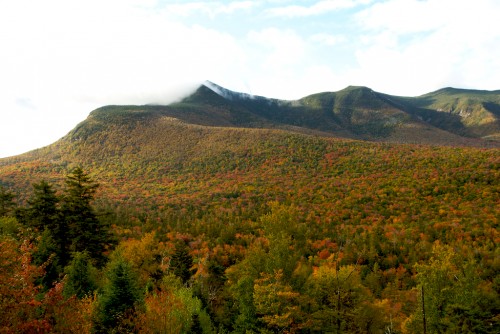 "The Presidentials" are peaks in the White Mountains named after presidents. I think these might be among them.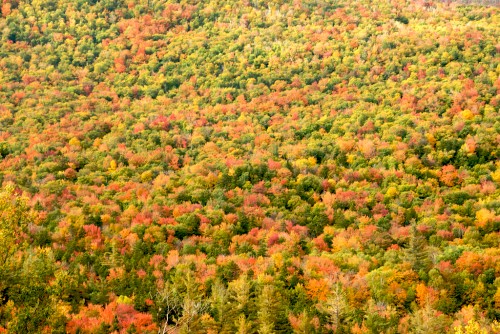 This is about the fourth one of these I've uploaded now. They all remind me of sweaters Cliff Huxtable would wear. That or succotash.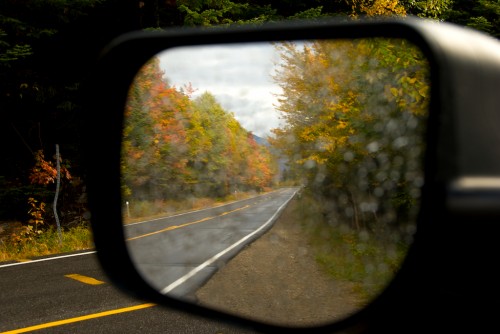 One day I'm gonna take a side mirror photo that works!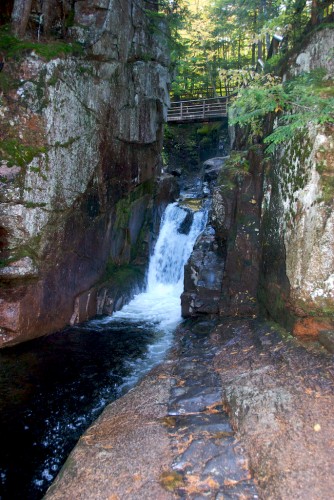 Sabbaday Falls, named after the Sabbath Day. Photo taken on Monday, which is holy in no culture.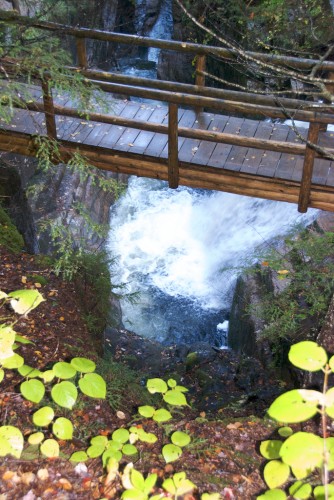 They always build foot bridges over waterfalls out here.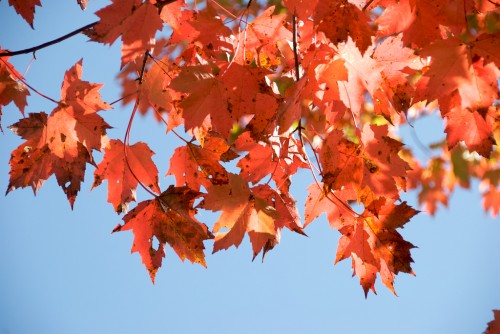 Leaves. Finally.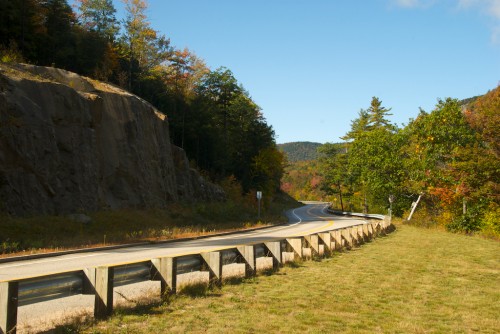 A bend in the road.
Really I just wanted to post some New Hampshire photos with blue skies in them (sorry, Chad). Then Mt. Washington, the highest peak in New Hampshire. Naturally you can take a toll road to the top: $23! Which, of course, is a full buck cheaper than the one in Vermont. BUT — it's 3.5 miles longer, mostly paved, and ascends to a peak that's like 2,000 feet higher. And they give you a CD to listen to on the way up that tells you how to use low gear to avoid overheating.
It got really cloudy near the top, and cold and windy.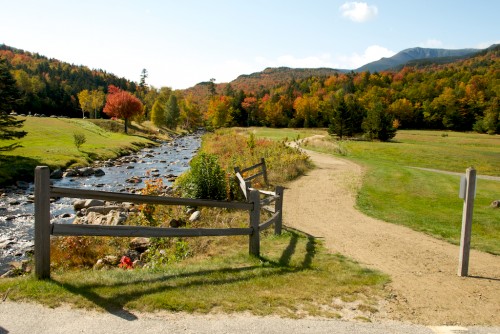 The base of the mountain, right by the toll booth.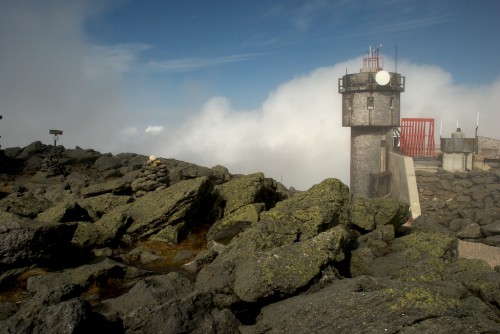 Observation tower on top of the mountain. Winds 20-30 mph, mostly cloudy (just not in this photo).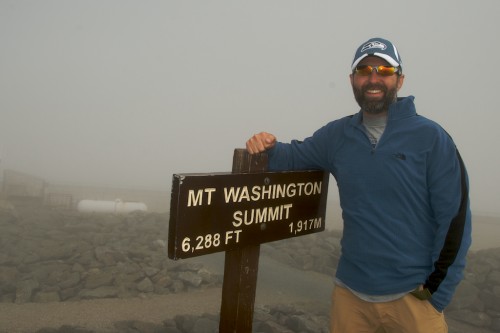 On top of *yet another* state.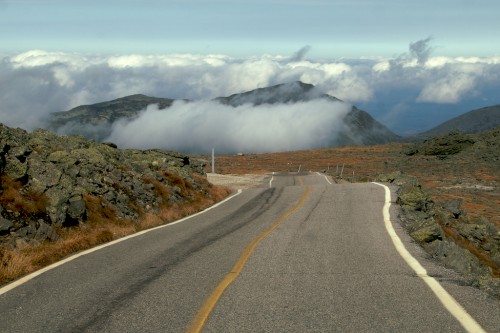 Heading down, above the clouds.
Yeah, so I gotta go back and visit New Hampshire some time. The hike up to Mt. Washington looked worth it — it's high enough to be above the treeline and if you have a clear day, the views would be pretty amazing. Hopefully the hike starts around 4,000 feet, of course, and hopefully you got a sweater handy. Just that it's cold and windy on top there is all.
bkd