Fortunately my headlines jumped the shark a couple months ago, so no need to feel embarrassed by this one.
My mom flew out to New Orleans to join the road trip for a few days, btw. She was the one who insisted we go to the French Quarter. Well, "insisted". Anyway — it was everything everyone told me it would be (i.e., "a bunch of old buildings and it smells like vomit").
I'm sure it smelled better before Katrina.
We had a cool hotel, in no small part because the room had its own loft.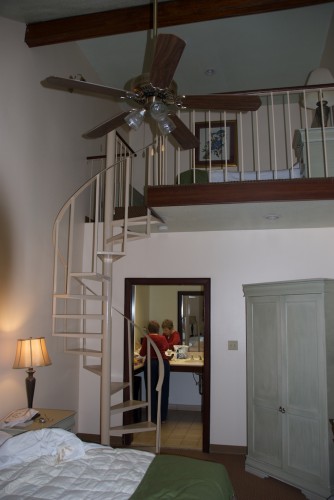 See? Loft.
(Prytania Park Hotel — it's located right in between the Garden District and Warehouse+Museum District.)
Then we walked to the French quarter.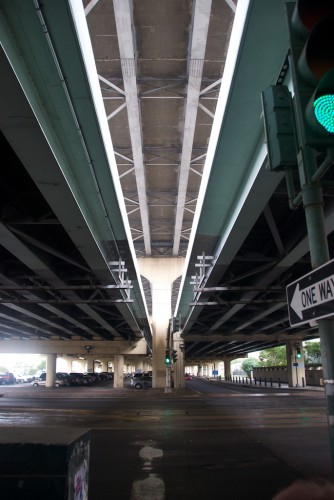 There was an underpass along the way!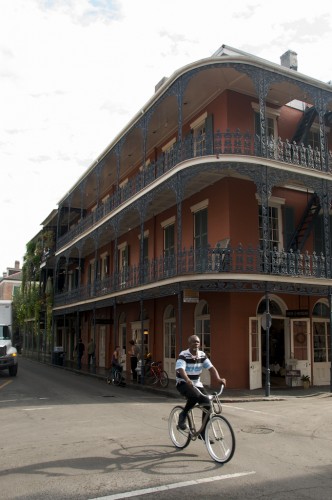 They have porches like this there.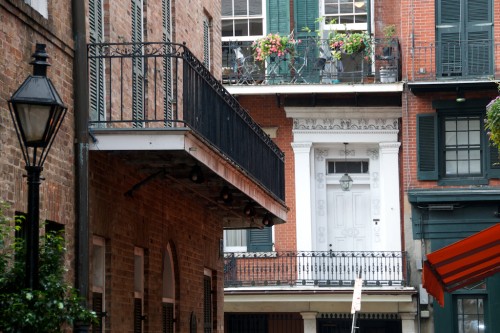 A door as crooked as a Louisiana politician.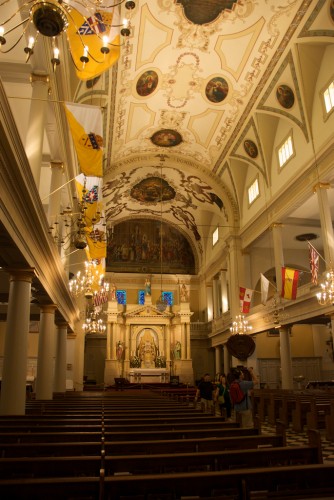 St. Louis Cathedral and tourists taking photos of same.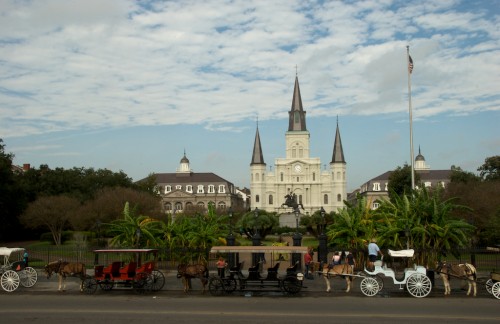 Tour carriages lined up at Jackson Square.
I learned that Jackson Square was *meant* to be the town's center. And then the person who ended up owning the land built buildings on either side of it, but that it wasn't pretty enough — so she had it beatified (park ranger's word, not mine).
And I'm still waiting for someone to explain why Andrew Jackson doesn't net out to be a villain for killing all the Indians he did. (In protest, I no longer use $20 bills.)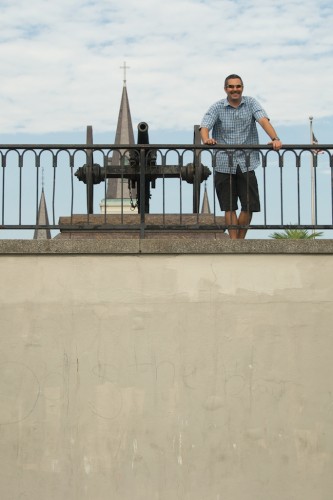 Me with cannon. Cannon with me.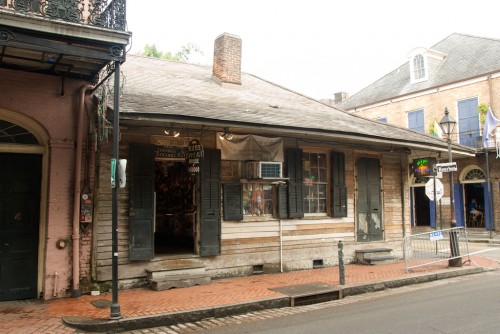 I'm thinking about opening my own voodoo shop in Mission Viejo.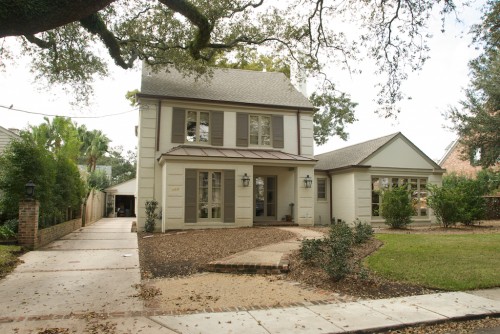 The New Orleans house my mom grew up in lived in for two years as a kid.
Anyway.
I think the people that love New Orleans so much are people who first went there in college with all their friends and got drunk and partied so that now every time they go there, they remember being 19 and getting drunk and partying with their friends.
It's basically how I feel about Hohenstein-Ernstthal.
(No, I never got drunk in Hohenstein-Ernstthal — except on my own sense of self-importance, which is much headier anyway.)
Out,
bkd