So proud to live, so proud to die.
Eh.
Started the day off by going to the Cherokee Museum in Cherokee, North Carolina. It was kind of interesting. A lot of arrowheads and pottery, not so much beadwork. The story wasn't bitter and I learned that the Cherokee used to catch fish in shallow rivers by sprinkling powdered walnut bark into the river, which would stun the fish, allowing them to pick up the biggest ones and allowing the smaller fry to recover and swim away to grow fatter.
There were only 60,000 Cherokee when they were forced from their lands. Half died. Now there are 300,000 per Wikipedia, of which only 13,000 live in North Carolina. I had to get the numbers from Wikipedia, they weren't in the museum. And the Cherokee high school girls basketball team won the state championship in 1998 (that one I learned from a sign next to the road).
After the museum, we went to the Cherokee village, a "living history museum". It was like Williamsburg, except not really at all.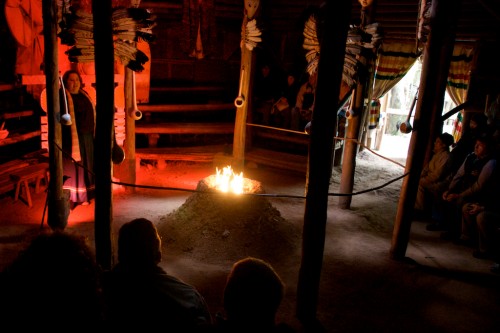 Wherein were taught the ways of the ancients relatively less moderns.
Indeed.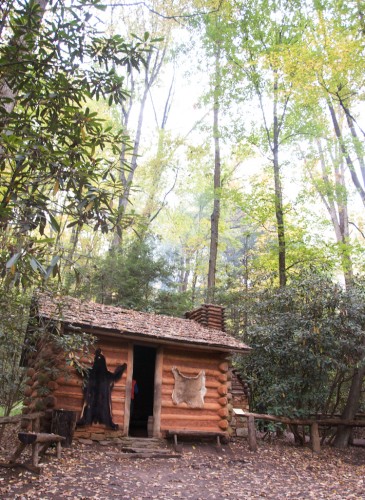 Cherokees did not live in teepees.
The best part was listening to all the Native Americans talking in North Carolina accents. I don't know what else I expected, but — yeah, not that I guess.
Then we headed up the Blue Ridge Parkway. I'd seen it in Virginia, but this was the North Carolina part. Very different (no, seriously).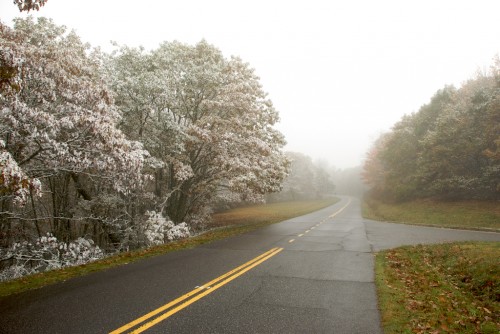 The snow line.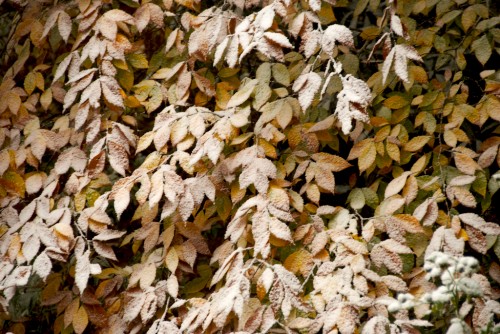 Fall color + winter blanching.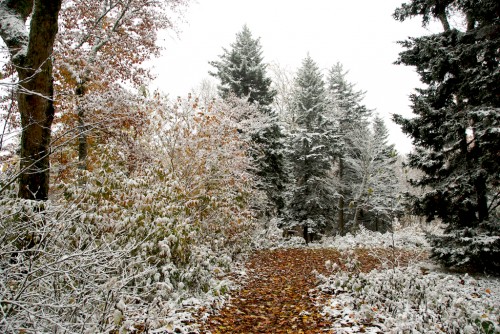 The yellow-leaf road.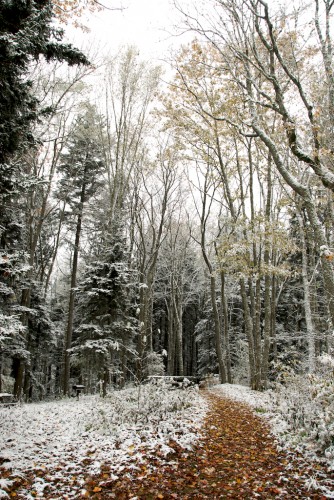 Leaves, snow, trees.
I can now no longer honestly claim that I've never been snowed on in October in North Carolina.
bkd