Understanding that it is the suspected home of Coal Dunkirk, I stayed the night of Day 52 in Bemidji, Minn. I liked how everyone there (as well as everyone north of there) talked like Frances McDormand from Fargo (ah heck, like a lot of characters from Fargo).
The drive from there to Ely, where the canoe trip would kick off, was pleasant enough and mostly looked like this: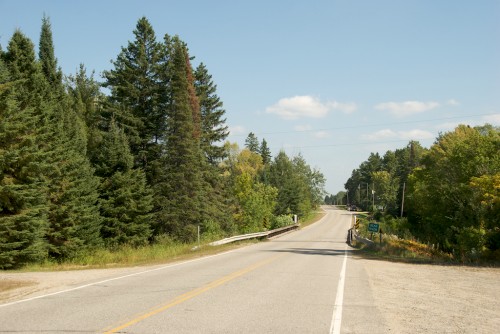 And every little town has an identical, small, white Lutheran church in it.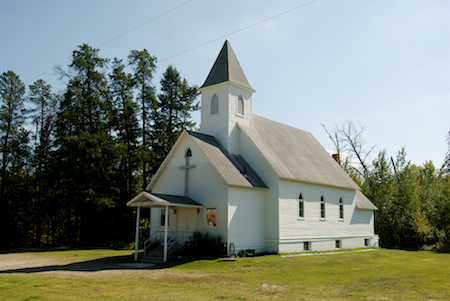 Like this one.
Made it to Ely in mid-afternoon. Nice enough town, totally tourist-dependent, and a little scared-looking. I don't know what I mean by that, but I'm pretty sure it's true. Looked like every business was on the brink of bankruptcy, I guess. Maybe that's what I mean by it.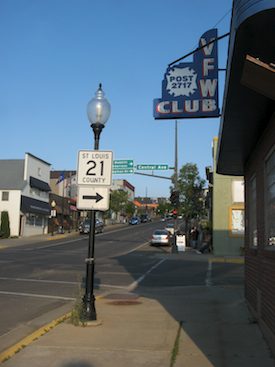 See? Scared.
Got there, registered with the outfitter, who put the canoe on top of my truck, then took a tour through the bait shop. It turns out you don't really fish for trout in Northern Minnesota, you only fish for pre-historic things that are better left unseen by the light of day. And it turns out that things that look like that sometimes bite on leeches. That morning, I'd never seen a leech before in my life. By evening, I owned a big ol' sack full of 'em!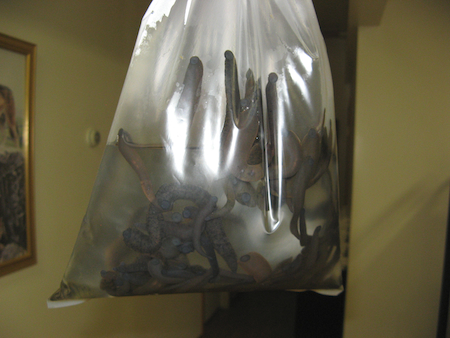 Look at 'em go!
Stayed that night at the outfitter's bunkhouse (btw, I used Voyageurs North as my outfitter and they were very cool, mad props), where I met some people from Wisconsin. The Wisconsinites also talked sort of like Frances McDormand from Fargo. Their leader was impressed (or appalled?) that I was going out to Boundary Waters by myself and gave me some firecrackers to throw at bears when the time came.
And then I slept badly.
bkd