I figured out what the problem was. When you're in New York City and it's wall-to-wall people, it's cool — you're in NYC, it's supposed to be crowded, that's why it's NYC. When you're out on a remote sea coast in a forgotten part of the country and *that's* crowded? Just wrong.
I think it was the Portland weather (106 a couple days ago) that chased everyone that wasn't already occupied out of town and down the coast. Meaning: crowded, no campsites, hotels charging maximum rates, and people not used to having to deal with the outside world struggling to cope with the outside world. I had multiple occasions where someone would be staring at me, I'd say hello to them, and they'd act like they didn't hear me. Odd.
Plus it was foggy.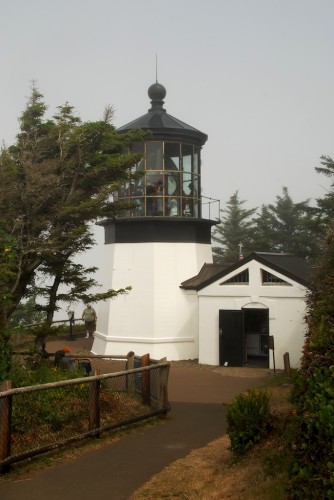 Cape Meares lighthouse — so stubby, even a morbidly obese man can consider climbing it!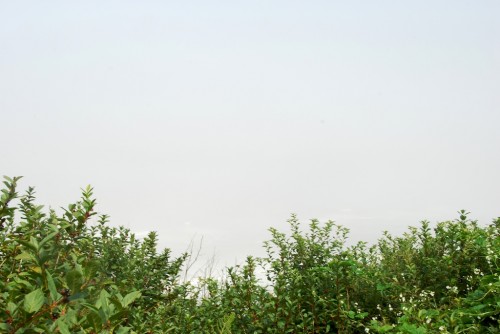 If you look hard enough, you can just about make out one of the rarest of sights — ghosts eating marshmallows in a snowstorm.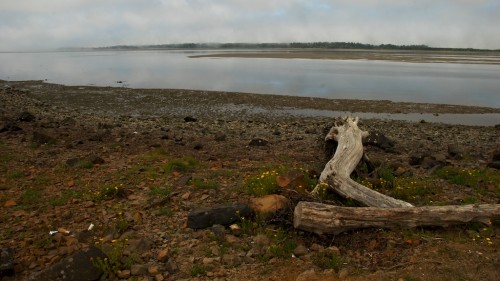 Shoreline along Three Capes Drive — and the scene only barely ruined by litter!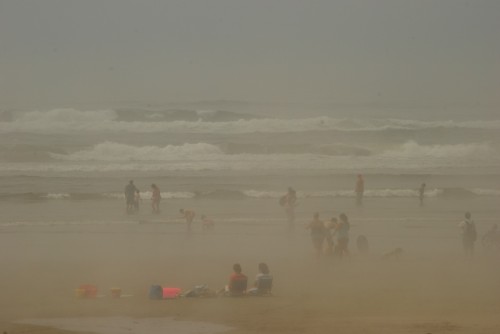 Hard. Up. My favorite is the guy out in the surf wearing his rain jacket.
In short, then: too many people, too much fog.
bkd