Most importantly: this was a 12-mile hike (6 in, 6 out). The bottom four miles or so seemed like being on a conveyor belt and observing a nice river and several waterfalls through glass. Like at Sea World with the penguins. It was strange. Felt disconnected from stuff — like I could see the river and/or waterfall out there, but I wasn't near enough to like touch it or anything. Plus the trail was pretty flat.
This trail was interesting in that it was mostly dynamited out of the side of the hill. You're walking on a ledge for the most part. They had some cables up to hold on to, but it's a pretty wide ledge.
The last couple miles on the way up (and the first couple on the way down) are pretty exciting, though. I hiked the trail up to Twister Falls, which comes right after Tunnel Falls. Tunnel Falls is the coolest waterfall I've seen in Oregon. Yes, including Multnomah. It's just cool. The majority of the hike might have been merely pleasant, but the payoff was huge. IMHO. Always IMHO.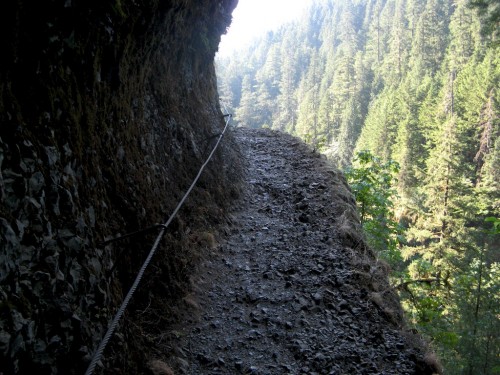 See, they just, like, blasted the trail out of the side of the hill.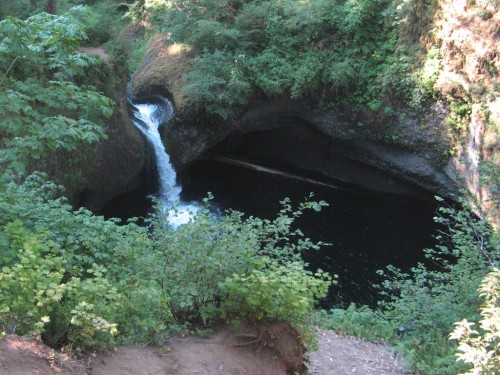 Upper Punchbowl Falls: look, but don't touch! Actually, I think it's possible to get into that pool, there, but it requires some effort (the path at the lower-right of the photo does not go down to the pool) and wouldn't it have made sense to blast the trail such that it, like, goes right by the waterfall? No?
Another little waterfall keeping its distance.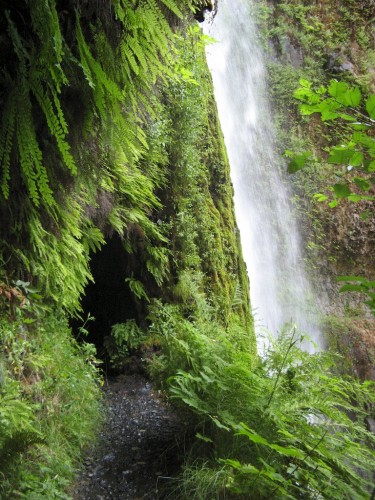 The tunnel (and trail) that goes behind Tunnel Falls.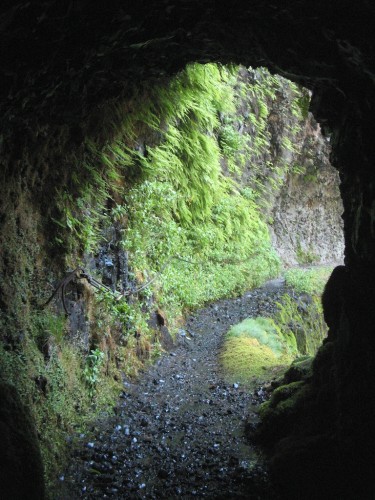 Exit tunnel right.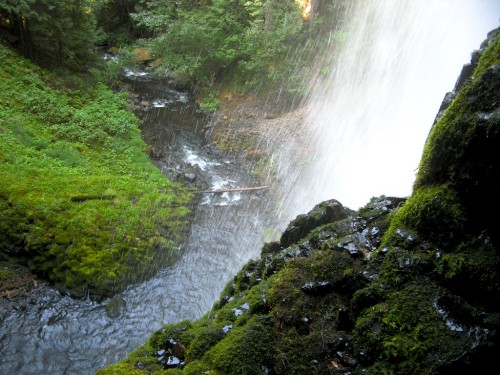 The view from behind the waterfall.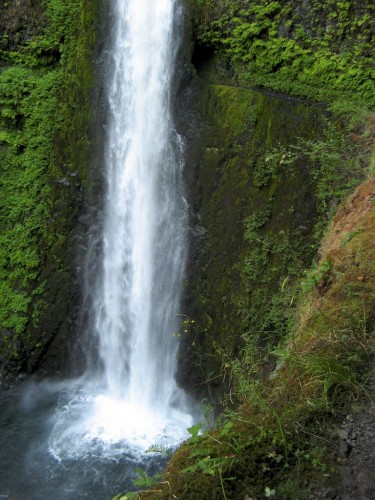 Bottom half of Tunnel Falls, with the trail cutting through it.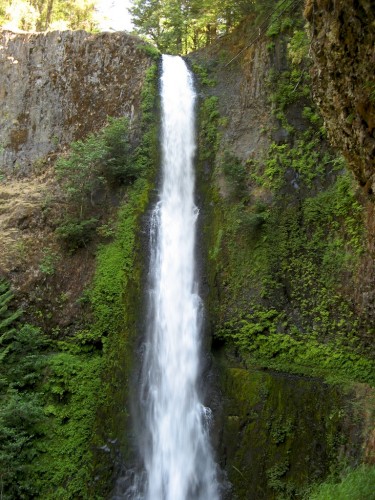 The top half of tunnel falls. Actually, both "half" photos are more like three-quarters. Key point: I couldn't get the whole waterfall in frame.
Twister Falls, just above Tunnel Falls.
Yes, Tunnel Falls. Again. But!: landscape orientation. Well worth it.
Oh well. If you ever want to see more photos of waterfalls — especially this one particular waterfall — I have them available. (I mean, I *do* have them available, but — you know.)
bkd