It's the highest peak in all of Texas.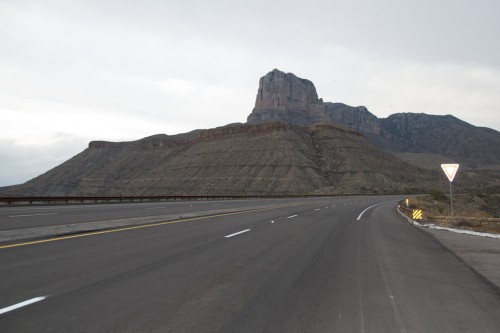 10,000-some odd feet. I didn't climb it.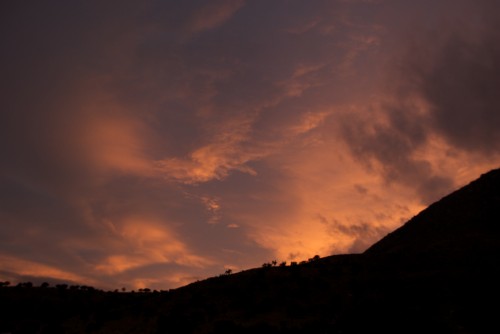 Sunset from the campground.
I think Guadalupe Mountain is probably best known for being an NPS campground pretty near Carlsbad Caverns. And the campground was really just a parking lot — charmless, but flat. And about 2 AM the wind started howling. At 5, I gave up on sleeping and pulled up stakes. Not literally — I slept in the back of the truck. Then I drove to Carlsbad and got a sausage egg McMuffin. Are you supposed to capitalize "sausage egg"?
And FWIW, I don't think the government uses consistent criteria to determine which areas should be "National Parks". Guadalupe Mountain, Carlsbad Caverns, and probably Mammoth Cave should all be National Monuments, not Parks. At least according to their stated criteria. Oh well.
bkd