The Reader's Digest book suggested that, while in Rochester, I should visit the George Eastman house. As a result of my obedience, I now have a new idol. A dead one, sure, but I'll take what I can get. Reasons for my idolatry:
Single.
Liked photography.
Enjoyed planning vacations.
Traveled a lot.
Chose the name of his company because he felt that "K" was a strong letter that people would respond to (it ended up being a pretty decent brand).
Adopted new hobbies frequently and was driven to become competent in many things.
Didn't like being the center of attention.
Enjoyed giving stuff to people (although I don't know that he did it primarily only when changing residences).
When he shot himself (at age 77 and with a calcified spine), he had a second gun ready just in case the first one malfunctioned.
Had really good taste in houses.
On that last point: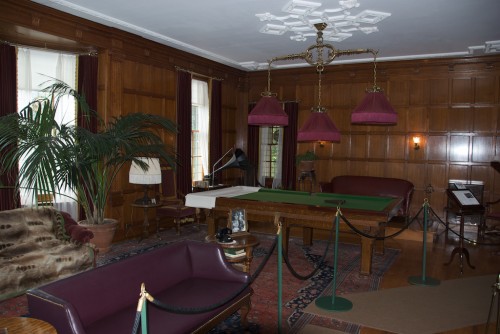 The billiard room.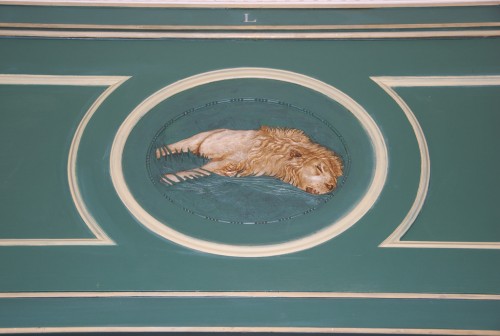 Decoration over the study doorway.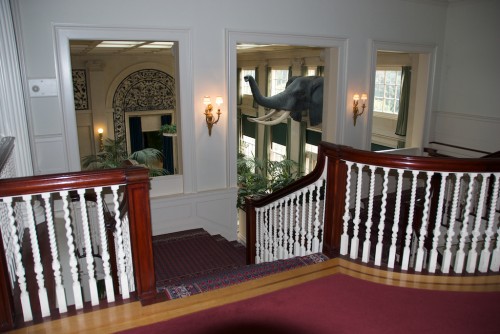 Double stairway with view into the conservatory.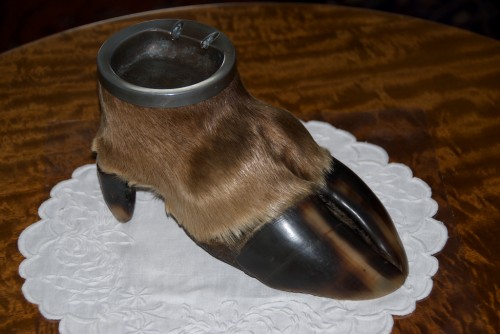 Coolest ashtray ever.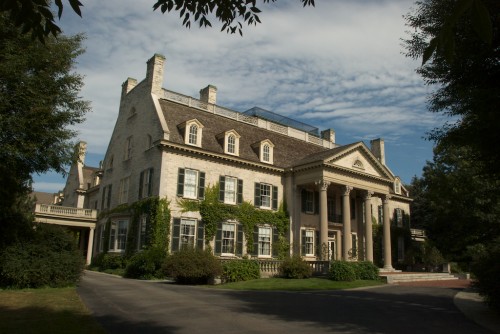 And the outside looks like this.
Fine if you disagree on the taste, but I'd like to think I'd do something similar if I invented roll film and got rich off it.
The site is also the location of the world's first photography museum. The museum itself is pretty small — only two real galleries. One of them had "50 Photos by Jessica Lange" in it. Um, aside from not being famous, I'm a better photographer than Jessica Lange. The other gallery had an exhibit that was first displayed there in 1975 that was entitled "The New Topographics" and apparently pioneered the non-judgmental photography of "man-made landscapes", i.e., buildings (many of the photos from the exhibit can be found here).
Thus inspired, I went out to the parking lot and took this picture: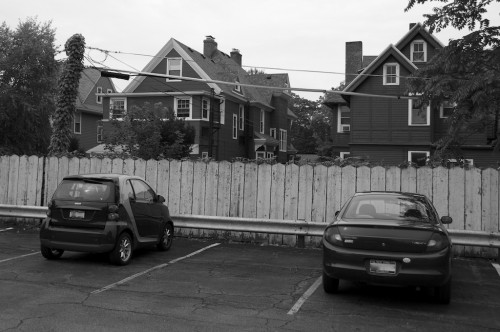 No judgment passed.
I really no-joke kind of liked some of those photos. And then I drove away (in my own car, not one of the two above).
bkd