For example:
It was 55 degrees on the Skagit (vs. 103 at Yosemite).
The Skagit is all glacial melt. Like, in the morning it part of a glacier and a couple hours later you're rafting on it. So the water was going to be cold regardless of air temperature.
On the Tuolumne I was worried about getting wet because it would increase the intensity of the sun on my skin. On the Skagit I was worried about getting wet because of hypothermia.
The Skagit has three rapids. Like, *three*.
No helmets!
You don't really have to paddle ever, or turn, or know what "high-side" means.
The rafts don't have toe-holds for the guys up front.
The most dangerous risk on the Skagit is, truly, getting whacked with a paddle by the person next to you during a boat-to-boat water fight.
The water on the Skagit is light green.
The river banks are covered with trees.
You really don't *need* a water-proof case for your camera, so long as you got a dry pocket somewhere.
Five-year-olds can go on it, no problem.
Well, except for hypothermia, no problem.
Relevant photos: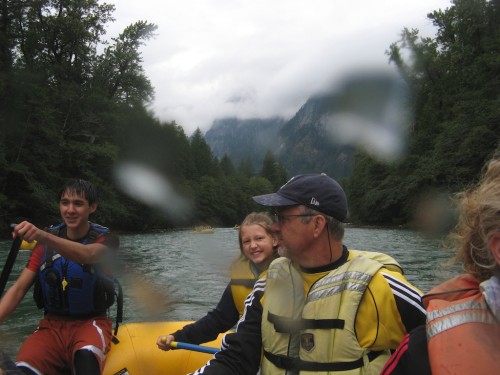 Speaking of waterproof cases — I really should've taken my camera out of mine.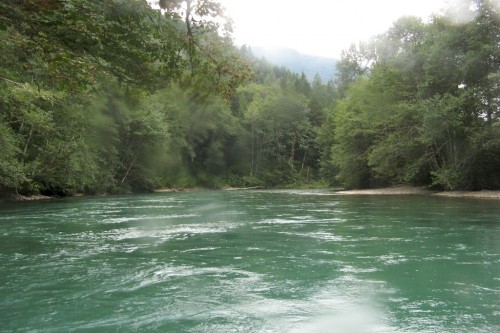 And the color palette is a little different on the Skagit.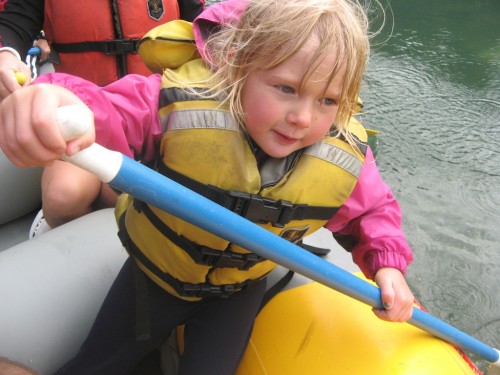 More than enough manpower to get through *these* rough waters.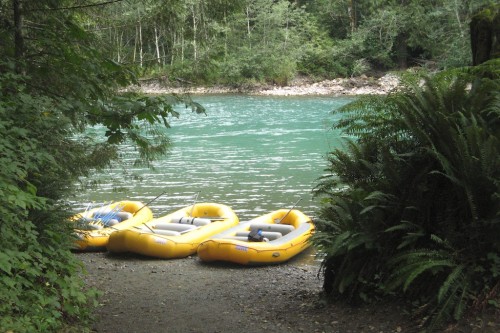 Rafts, forelorn.
I appreciated our guide telling us that, yes, he was also freezing cold. And I was a little disappointed there were no animatronic hippos on the ride.
bkd