November 17th, 2009
Comments off
Best zone for last, I guess. Big Bend is so-named because it's situated on a large bend on the Rio Grande. Clever naming, yes. Anyway — the river goes through a gorge and, um, I think I'm back to where I should start these posts with the second paragraph again.
Except that I don't have any material for a second paragraph. Maybe it's too early in the morning.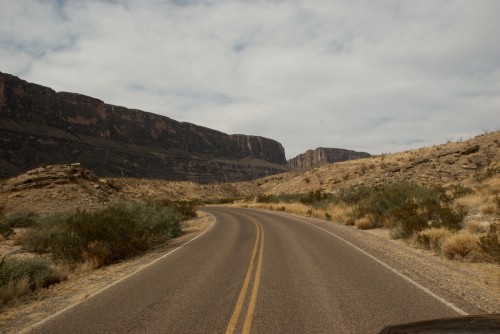 The gap in the cliff is Santa Elena canyon. And the cliff to the left of the gap is in Mexico.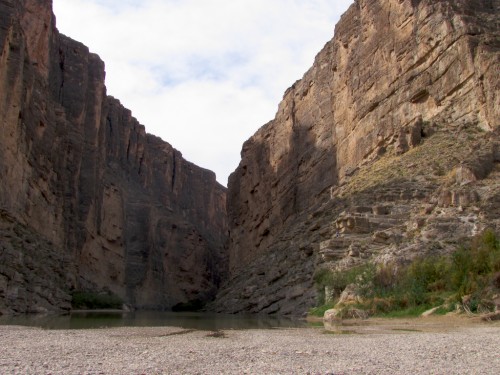 The canyon's gaping maw.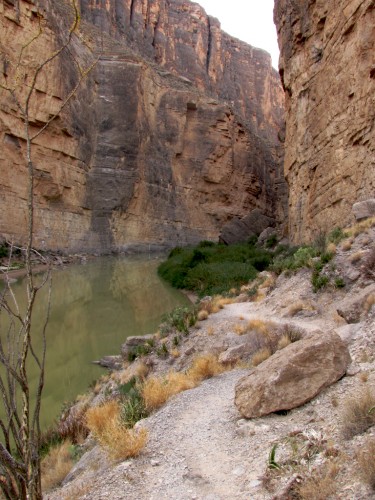 Canyon, river.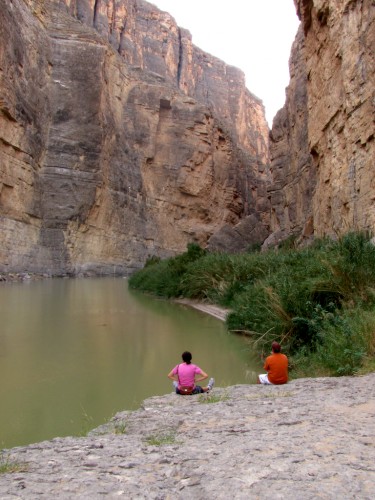 If they're on their honeymoon, I don't think it's going well.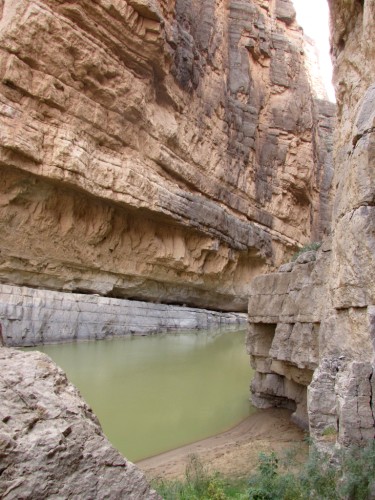 The walls, closing in.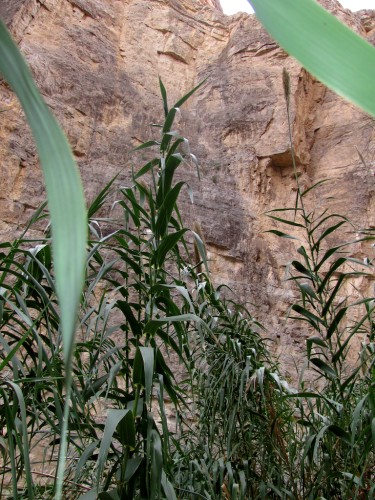 The canyon contains its own jungle!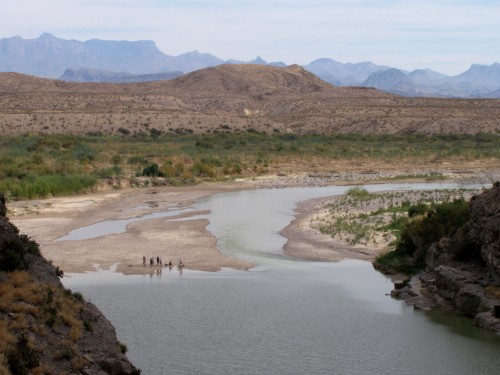 Out the canyon and onto the flood plain. I think the river was low.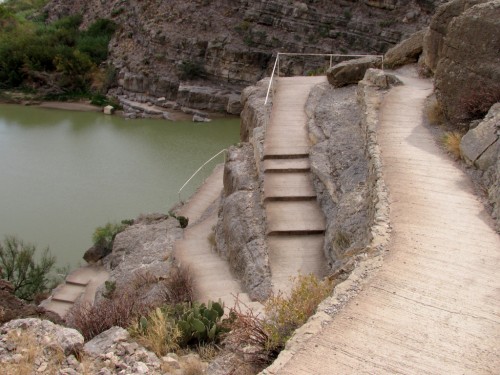 The trail heading down from the cliffs' giddy heights.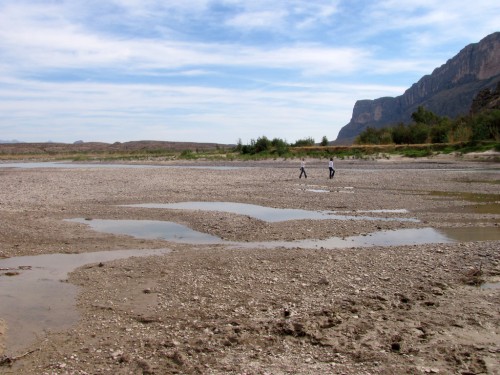 The river bed.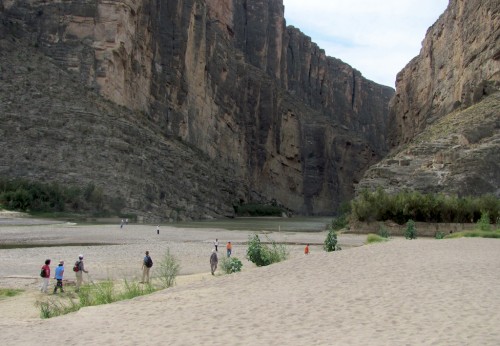 The tourist hordes.
It's sort of telling that this park only exists on the US side of the border. I went to a couple border parks on the north side of the country that both extended into Canada (Glacier-Waterton and Boundary Waters) and none that were on the Canadian border that didn't.
OTOH, there were a lot more border patrol agents cruising around Big Bend.
I like rivers and canyons.
bkd