Surprisingly hot, surprisingly long. On the other hand, during the six-hour trek up and down the green, green hills of Point Reyes — none of which offered views of anything other than green, green hills — Vince and I managed to solve a lot of the world's problems, including:
Improving the national transportation infrastructure.
Political power-seeking.
The publishing industry.
IT-Business Unit relations.
Everything that's wrong with the Lord of the Rings movies.
Given another hour, we would've cured cancer, too. Or else died of over-exertion. We'll never know. A couple photos just because that seems to be what I do with these posts.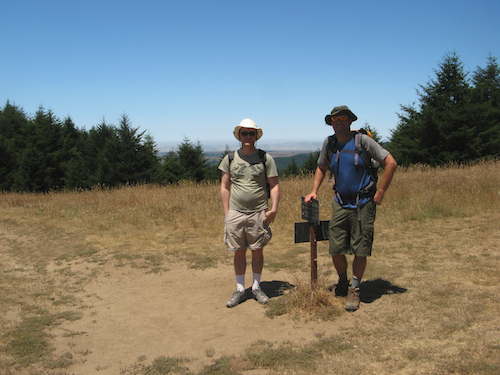 In retrospect, I probably should've thought more about the location of the sun prior to handing the guy my camera. Oh well: Vince, me.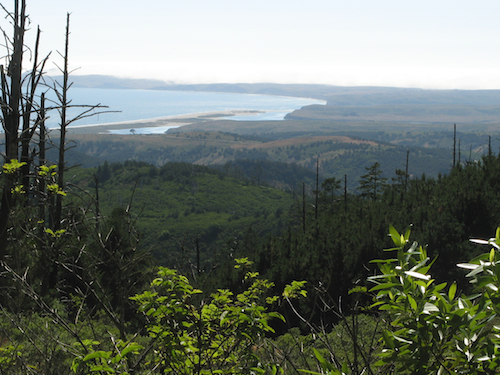 This was the best view of the whole 11-mile hike. Unfortunately, this was not a shady location, so we didn't stick around long.
And with that, I'm only one full four-day location behind…
bkd