October 27th, 2009
Comments off
Fortunately, geography was on my side and enabled me to celebrate the exact way I'd always planned.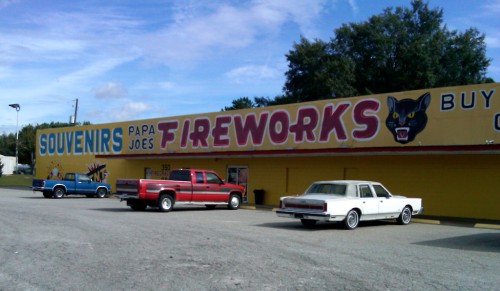 1. With Fireworks!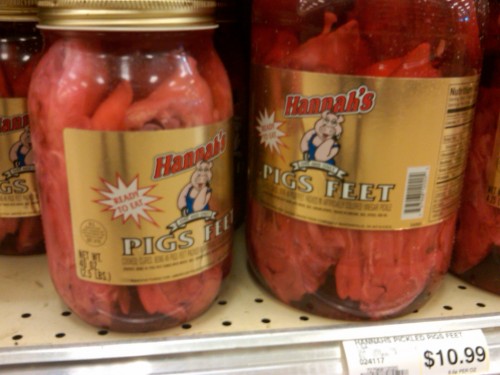 2. And a banquet of pigs' feet!
I was happy to have found the pigs' feet at a Piggly Wiggly somewhere on the outskirts of Savannah. The fireworks were just barely on the South Carolina side of the border. I would've actually *bought* fireworks, but the guy who ran the place kept trying to talk to me and then, after we eventually talked for fifteen minutes, he stood up, thanked me for coming in, and wished me a nice day. (I think he'd been trying to watch TV.)
I imagine it looks *just like* a Cajun pageant.
And then I kept going.
bkd