Knowing that, you'd think I wouldn't have been surprised when a hike billed as "4 to 4 1/2 hours" took two. I guess I wasn't shocked, actually. It was clearly a hike meant for tourists and it was only 4.5 miles long, just that 4.5 miles in Vermont time could actually *be* a four-hour hike.
And then it turns out this wasn't the best day to be there. You'll catch onto that in a second.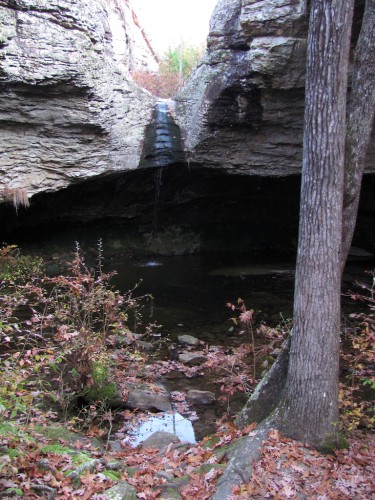 See, cuz on a day when its wet enough for water to be flowing here, this photo actually becomes pretty.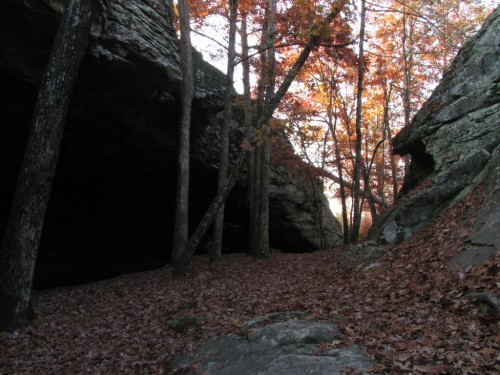 Departing the grotto.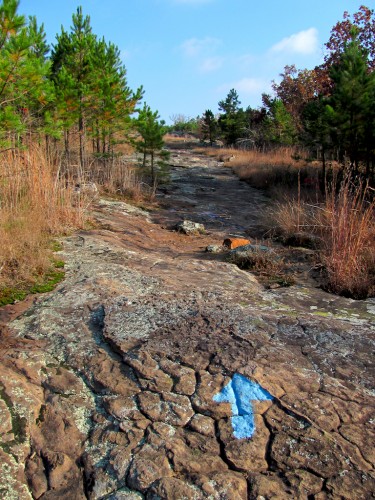 Blue arrow points the way.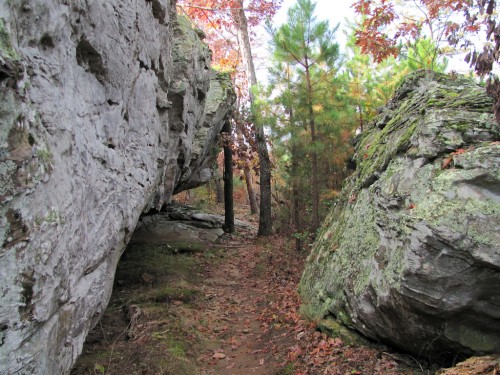 Because otherwise this post would've seemed light on photos.
It *was* a beautiful day and not a bad one for a walk, even if the one scenic part wasn't performing. I got to the trailhead about 7 and was the first one there. Ended the hike at about 9:15 and the lot was full — probably 30 cars. It's nice to be the first one on the trail sometimes.
I kind of like the blue arrow photo. Huh.
bkd
PS, This was in Petit Jean State Park in Arkansas, where I'd stayed the night before. Now you know.