How much do you want me to explain about the Natchez Trace? I'm guessing *this* much:
The Natchez Trace is a trail that runs from Natchez, Miss. to Nashville, Tenn., about 450 miles. It was used most famously by late 18th- and early 19th-century traders from Tennessee and points north, who would ship their wares down the Mississippi river to Natchez or New Orleans, sell them there, then sell the barge for scrap and walk home.
About right, right?
Then they built this parkway that follows the course of the Trace, which is what we were driving on. It features the trace itself (it's just a trail) as well as some sights.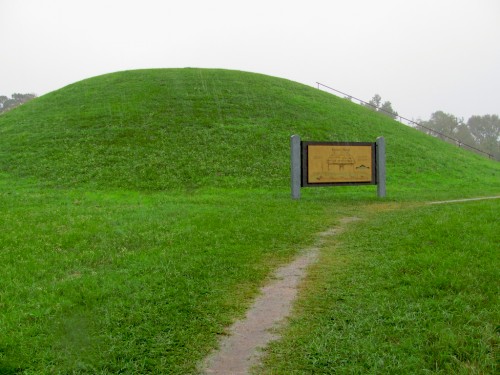 This Indian burial mound, for instance.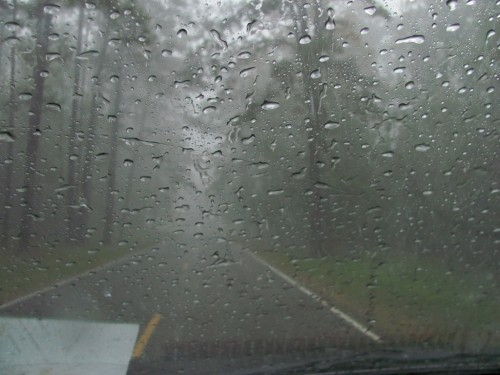 BTW, it rained all day — usually hard.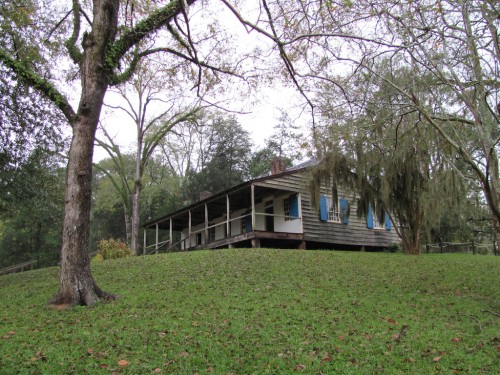 Mt. Locust Stand — $0.25/night just 180 years ago.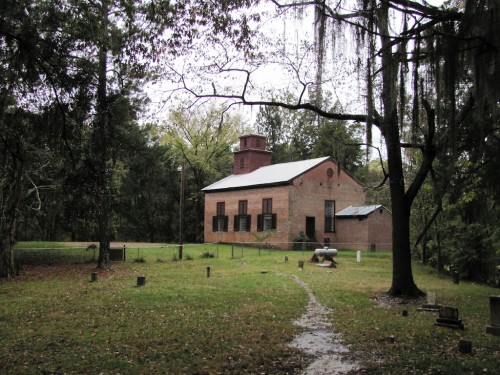 Rocky Springs, population 0 (not counting the 999 ghosts).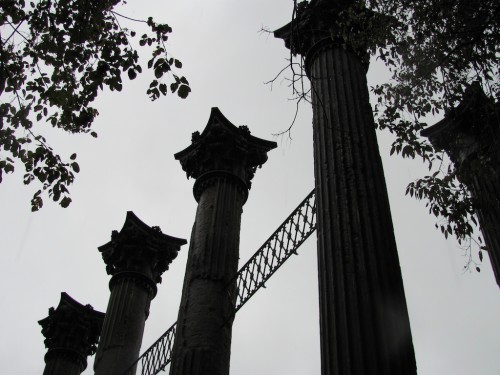 Windsor Ruins — survived the war, but not the fire.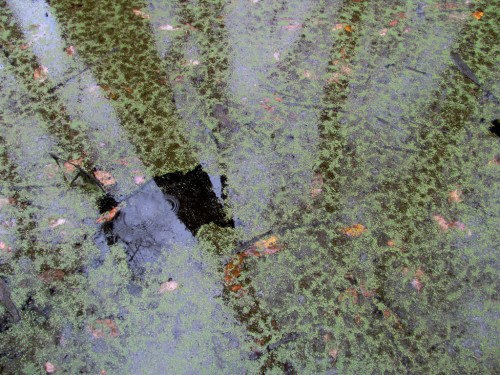 The swamp walk was the best part of the day.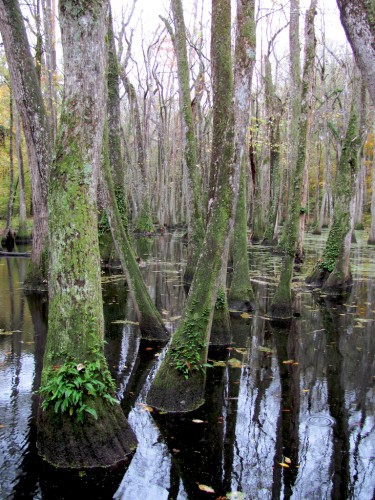 Although we didn't see any alligators.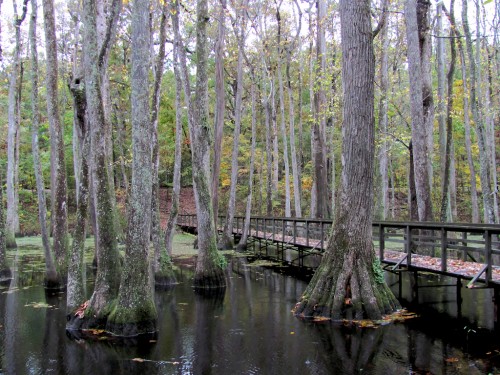 Yes, that's what color the water is.
Ended up staying the night in Starkville. It was a Friday night, but fortunately, Mississippi State was on the road, so hotel rooms were plentiful enough. And Sonic was better than I remembered it.
bkd