As I was driving down I-90, I realized I had a craving for a small- to mid-size city. Realizing that Spokane was nearby and that I hadn't ever spent any time there, I decided to exit the freeway and check it out.
Eh. Enough with the Yelp review. I didn't exactly see *all* of Spokane, either, just some of Riverfront Park, which seems like it would be better named "Riverstraddle Park", but whatever. This is the area that was the site of the 1974 World's Fair (also: Wod Fir) (the less I watch the Simpsons, the more interesting references to the show become). I kind of liked it. It was a cool blend of small-scale Central Park and ruins from 1974 that wouldn't have seemed out of place in 1991-93-era Mittweida or Döbeln, although the people in Spokane were considerably more pleasant and there was somewhat less coal smoke in the air.
There were also some waterfalls and a gondola ride that seemed a little unnecessary. IMHO.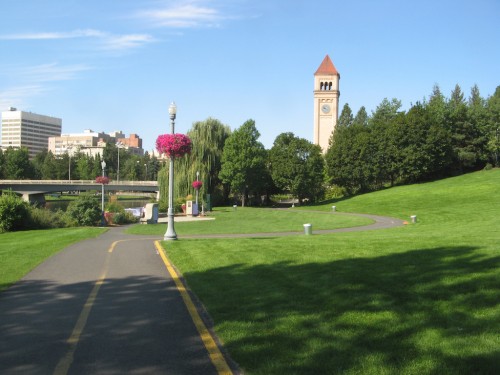 Bikeway/walkway through the park. The tower, I learned, was donated by Burlington-Northern.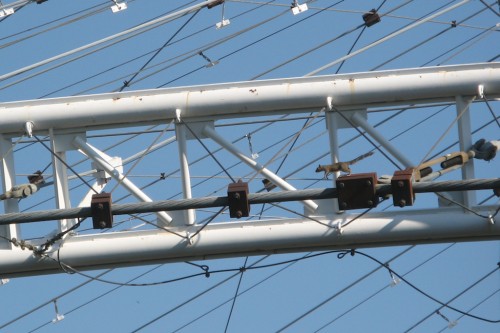 Urban wildlife.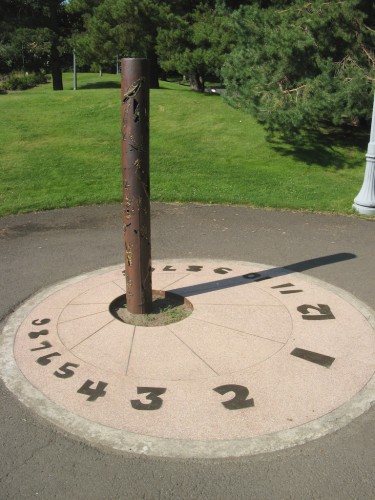 A loving homage to the Flintstones, which had been canceled only eight years prior to the fair…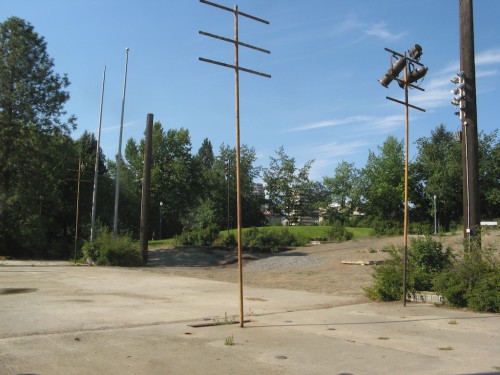 Never quite recovered from that 1980 April Wine booking. I love ruins, especially recent ones.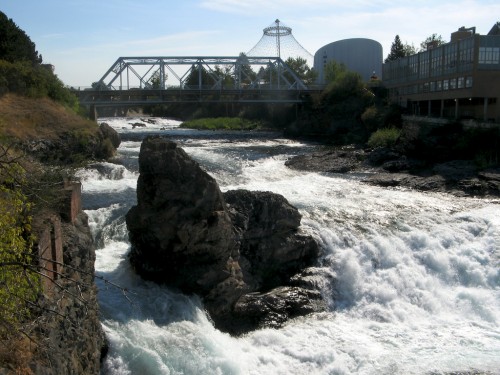 Upper Spokane Falls. This is all right in the middle of downtown, btw (in case you don't know your Spokane geography). Maybe I should've mentioned that.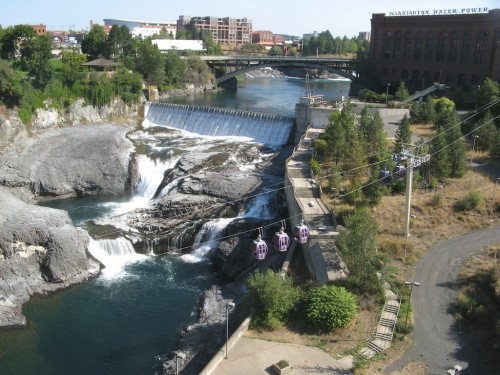 Lower Spokane Falls and the purple gondola ride rolling on, defying critics who have labeled it "unncessary".
Spokane kind of reminded me of Reno — IMHO, a good thing.
bkd